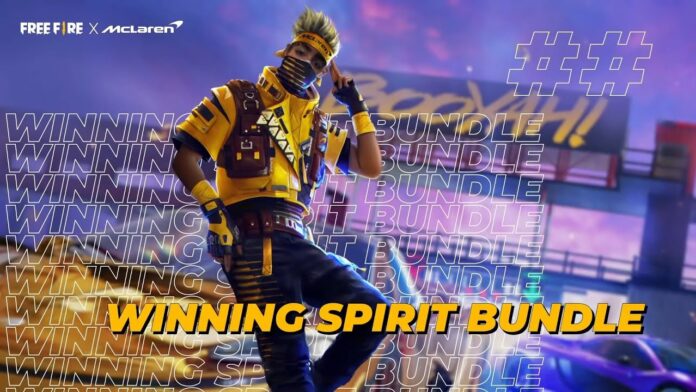 Bundle Winning Spirit Present at Dragon Gate FF Event!
The Free Fire (FF) x Mclaren collaboration has been going on since mid-July 2021 and so far there have been lots of cool items coming.
Even so, Garena doesn't stop here, because this time they will present a new Bundle skin called Winning Spirit.
It's undeniable that this bundle has a very slick appearance, with clothes stylish yellow and black, along with a mask and headband that says Mclaren.
Also Read: Pre-Order Elite Pass Season 39 FF, Get Scarecrow Grenade!
Well, for those of you who are interested in this cool bundle, you will be able to get it at the latest FF event called Dragon Gate!
Bundle Winning Spirit Event Dragon Gate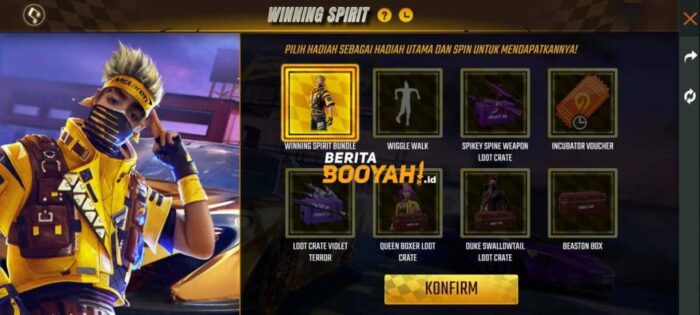 As information provided from beritabooyah.id, the Dragon Gate event will take place from July 29 – August 5, 2021.
Basically the Dragon Gate event is a spin event, but interestingly the Spinner will be able to choose one prize that you want to be the main prize, one of which is the Bundle Winning Spirit.
There will be two doors that players can open in the event, one of these doors will have the main prize.
To open the door the player will need 9 Diamonds, and the main prize is guaranteed to be obtained if you do a total of 8 spins.
But if you are lucky, you can get the main prize of your choice with just 1 spin or 9 Diamonds.
Also Read: Get Free Jota Characters at the Merdeka FF Event!
Also Read: Leaked Free Fire Update (FF) August 2021 Release Date!
That's all you need to know about the latest Dragon Gate event on Free Fire (FF) with the main prize is the Bundle Winning Spirit.
Don't forget to visit the SPIN Website for other latest updates, and follow our Instagram and Youtube.