Come join the Bundle Rapper Ala Youtuber BNL at Wish Spin Free Fire (FF), this new event will make you want to have a Bundle now.
Because what is presented in the new event in this game, you can say quite a lot and have different ways.
Therefore, it is not surprising that for now, there will be lots of interesting new prizes and events.
Because where it shows to all players, this cool event does present a lot of cool prizes for everyone to try.
Where players must try the AWM Furikazan Magic Arrow Event, so that later they can be used when competing using the new Skin.
It would be really cool if you used it, but there are more and one of them is this Bundle.
Because for the Bundle Rapper in Wish Spin Free Fire (FF), it means that you have to have that prize.
Bundle Rapper FF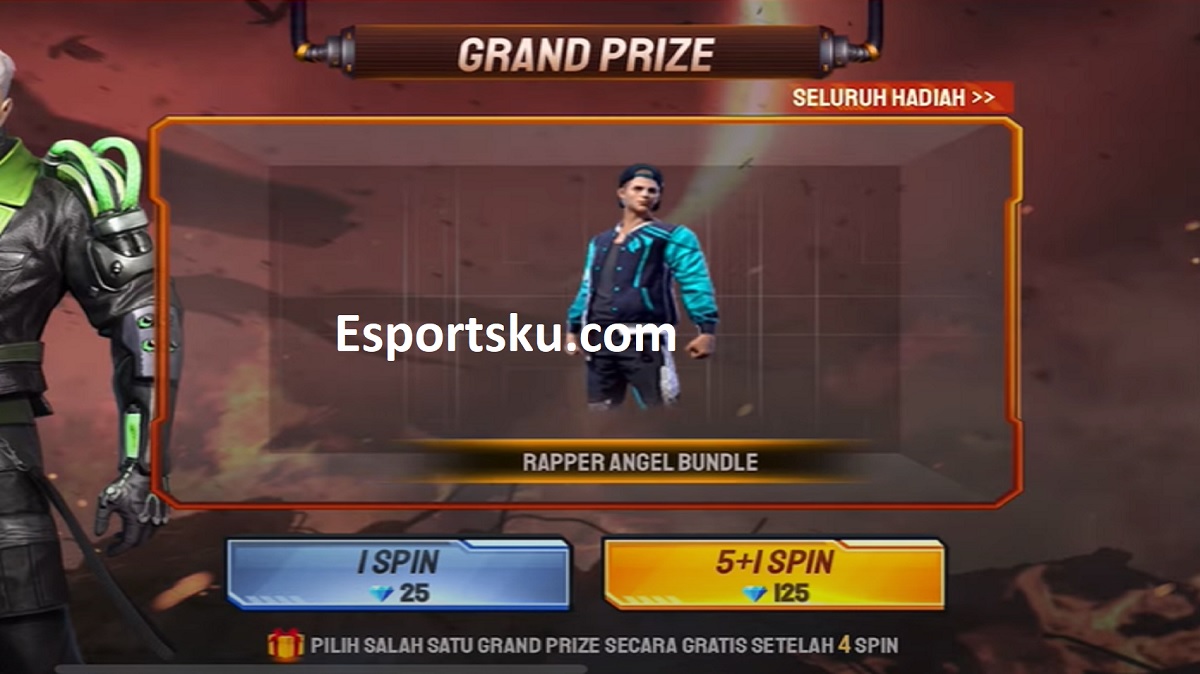 In this new event that has arrived at Free Fire, apart from the Collaboration from Street Fighter, it turns out that there are still new events that must be tried.
In the event that an event like this occurs, you have to try Wish Spin and have the Cowo's Bundle Rapper Set right now.
You could also say that this latest event does have a resemblance to the Rampage Legion Free Fire Event that was brought up before.
Where for now, you must know that the Male Rapper Set can be obtained through this latest event.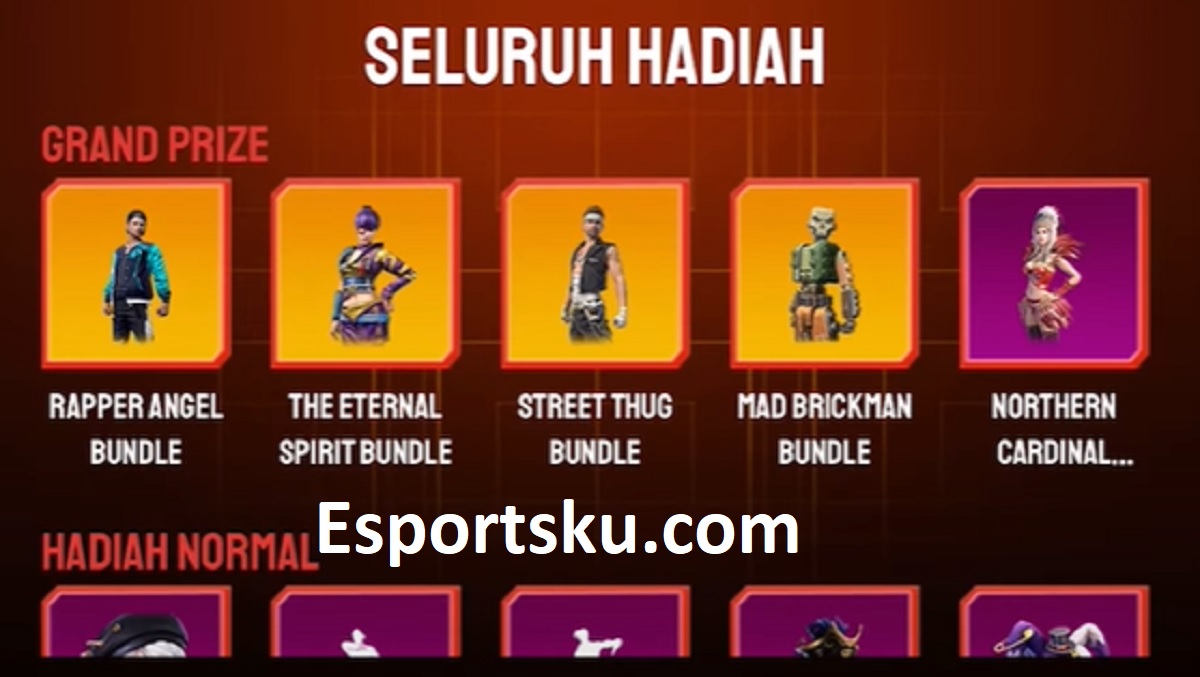 Maybe you will have to prepare diamonds later, if you want to get a set from this newest rapper, right?
Considering that we already knew that these pants were the most sought after by many players, finally the set was officially obtained from this cool event.
How to get a BNL Youtuber-style Rapper Bundle on Wish Spin Free Fire (FF)
You must first log in using a Free Fire account that is often used, so that this Bundle doesn't go wrong with another account later.
After being in the Lobby of this game, let's immediately select Event and immediately look for this latest event.
If you have found it, then immediately select the Web Event and play the Spin that has been provided.
Later each player will be given 2 Spin options 1 time at a price of 25 and 6 times, namely 125 Diamonds only.
Then the main prize given is the new Rapper Main Bundle, and there are other bundles that you can get.
Here there is also a 100% chance that you will get the main prize, where if you have done Spin 99 times you can't get a bundle, it means that the 100th Spin will be guaranteed.
Then you want to get from 100% or Spin, you can choose one of the Bundles given.
So you don't need to worry that you have already spin 100 times, the gift bundle is random, because here you can directly choose it.
It will definitely be fun, if you already know how to do this and just get it right away without having to be confused anymore.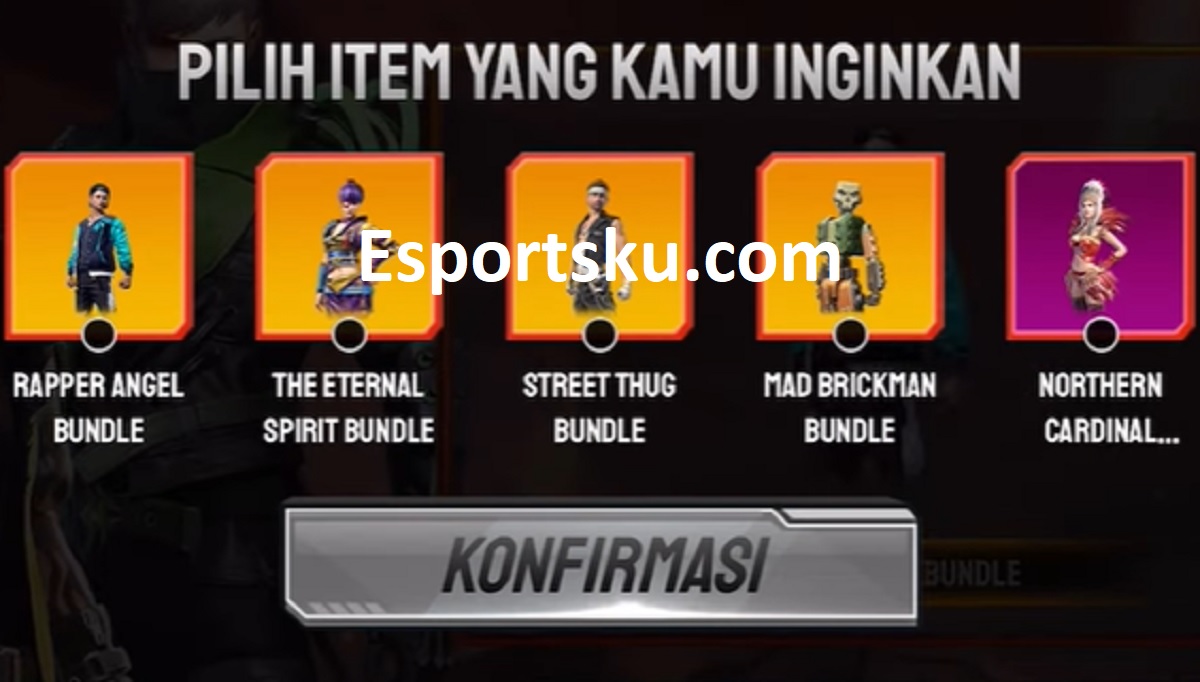 Get this Cowo Rapper Bundle right away, before the event ends.
So with that, let's immediately join in the event, to be able to get the bundle and use it when competing later.
Surely players who don't have it will be interested, to have this new Rapper Bundle when you see it in person right now.
After knowing the Rapper Bundle in Wish Spin Free Fire (FF), then we can immediately complete it and get this Bundle now.
Because it's easy and fast, even if you play Hockey once, you can also immediately get the main prize bundle without taking a long time.
Moreover, you can also try the Free Fire Spin Hockey Tips, so that our chances of getting this main prize are bigger and can be used immediately.