Reportedly if the Bundle Bunny Event Will Be Present at Free Fire (FF) 2021? This is indeed the correct information? But is it true, it is.
Maybe with a few things in this update too, it can indeed make us get lots of cool bundles and other interesting things.
Especially now that we all know, for example, there are still many interesting events that can be completed first.
Because before all of this was presented by Garena, of course we will have many events and event dates that can be known.
Just like the Rampage New Dawn Free Fire Event, now it doesn't exist anymore because it has ended in the game.
So those of you who haven't finished it yet, so you have to be prepared for the new upcoming event.
Especially if the Bundle Bunny Event Will Be Present at Free Fire (FF) 2021?, because we can get rare gifts here.
Curious? Check out the article below.
Bundle Bunny Event Coming to Free Fire (FF) 2021?
When you play this Free Fire game, what you expect first is a cool and interesting event that you can play later.
Of course, with the presence of an event like this, there will definitely be lots of interesting prizes that you can take advantage of.
Especially for now, we all know that there is a very easy way to get the Bunny Warrior Free Fire Bundle.
Where at this time we can indeed know again, if indeed the bundle is quite cool and will be back in 2021.
Even though it is already present in the Shop at a fairly cheap price, it is reported that in 2021 it will also be available for free.
Of course, things like that are quite profitable, for those of you who want to have a Bundle like that without having to spend Diamonds at all.
Because what we know is that this Bunny Event has 2 connections with Easter and also with Halloween Events later.
With something like that, maybe you will be more enthusiastic to follow it.
According to Kabargokil itself, this event will appear in October or the end of the month.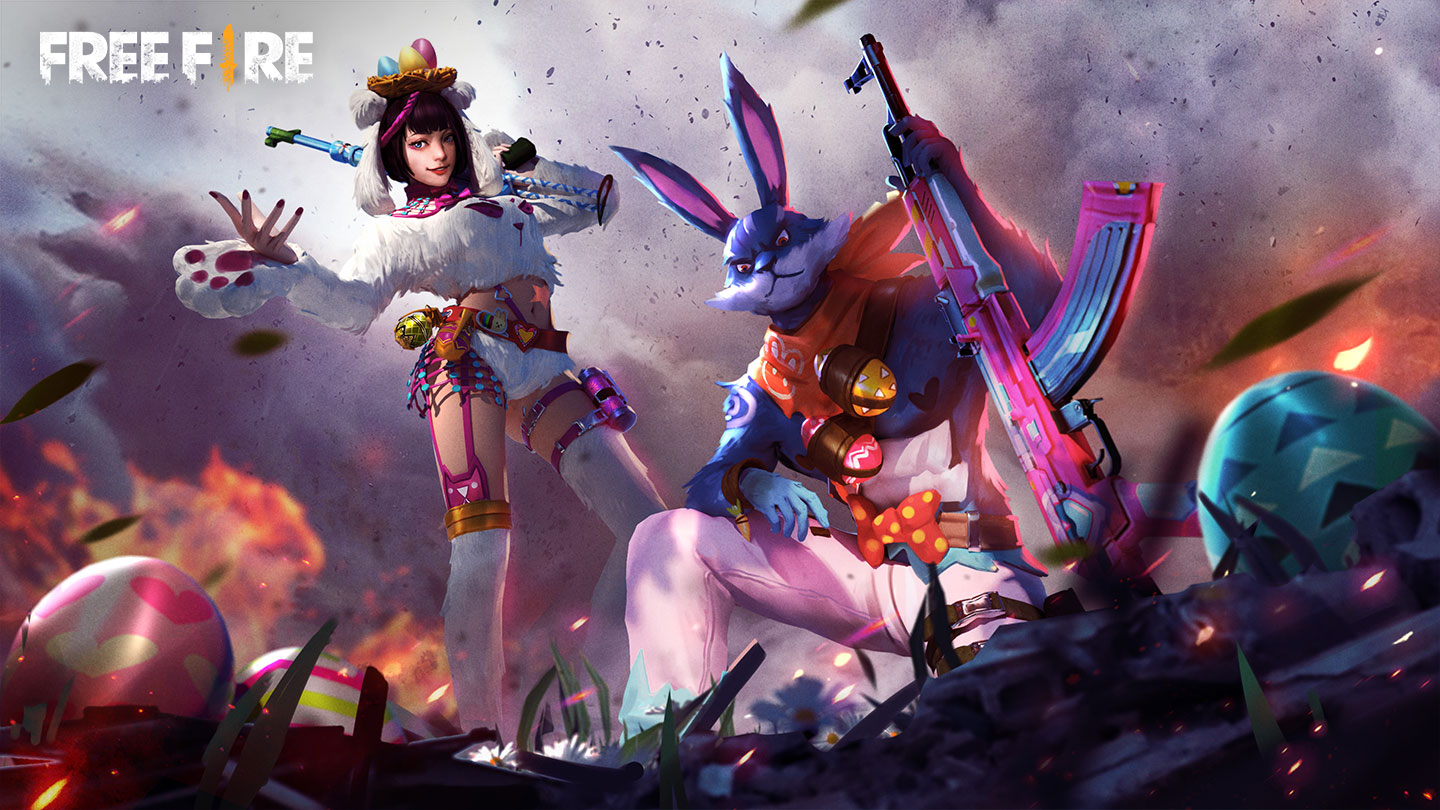 It's just not yet certain whether this will be presented soon or not with Garena.
When else can you get an interesting bundle like this, right? Of course, with the presence for free, you can use it.
It's just that the release date of the event can't be known yet, only this news has spread widely on external servers and will happen in Indonesia.
However, in terms of date, it is not certain when it will come, maybe a little longer than the others.
Both Bundle Bunny Warrior and for the Girl version too, you can say it's pretty cool for you to use.
That way it is not surprising that many players are eager to have this for free.
Moreover, there will also be several other latest Collaboration Events, to be completed by players who are still playing this game.
Utilizing all of these things, it will certainly give a pretty interesting impression.
How? Are you going to wait for this event to come or not? but if you really can't wait, you can just buy it in the game later.
Easy and fast, you will have many interesting opportunities and opportunities to be able to play well enough.
After knowing that the Bundle Bunny Event Will Be Coming to Free Fire (FF) 2021?, just be prepared from now on so you don't miss anything.
Because indeed all events related to this free bundle, will be awaited by many players as well.
Especially when the Mystery Shop Free Fire Event will be coming in 2021, all of this you have to know about the date now.