To be like Stone Age people, try the Bundle Ancient Tribe Free Fire (FF) which is very easy for you to get later.
Because now it will make the player look very cool, where in the Bundle section you can use it quite easily.
Moreover, for now there are still many other latest updates, so you can use them in this new update as well.
Because you can have lots of cool gifts here, or if you want something quite interesting from the Bundle when used.
If you are a sultan, of course you can try one of the 20 Most Expensive Skins on Free Fire, which are still available today.
By using a skin like that, surely the enemy will also think of you as a very sultan player.
So, so that you don't look like a sultan, it's better to use Bundle Ancient Tribe Free Fire (FF), which is very easy to get.
Curious? we see below.
Bundle Ancient Tribe Free Fire (FF)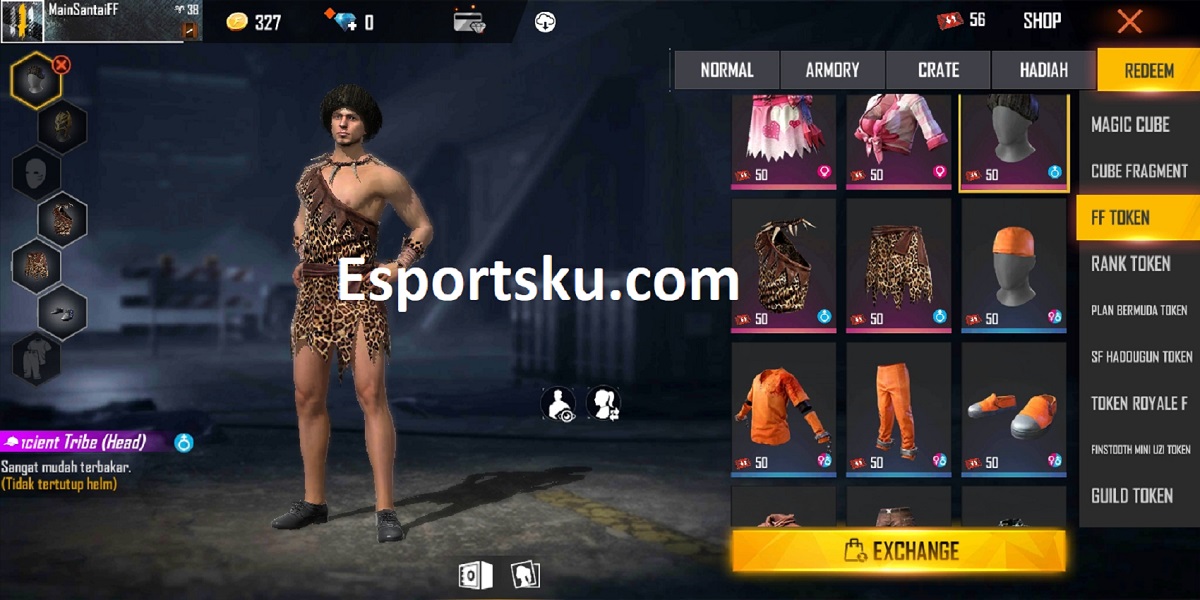 So for now, there are indeed many new bundles, so players can get them later.
Because by using one of the Ancient Tribe's Item bundles like that, you will look cool and there will be no match when you compete.
When else and do you want to use the Age-themed Bundle when fighting against enemies?
Eits, don't underestimate the bundles used by Stone Age humans, because they are quite strong and have no equal but now, I don't know if they still exist or not.
To get this Bundle is also very easy, you can find out how directly here without having to wait any longer.
Make sure you have logged in to the Free Fire game first, then wait until the loading appears and the game lobby appears.
Then you can select the Shop on the right, for later you just select the Redeem section below the top right corner.
After that, look for the section called FF Token, then if you find it, you can immediately search for the bundle in it as well.
By scrolling down and getting the Bundle, you must be ready to issue 150 FF Tokens for the Bundle.
Because every price given in the Bundle Part is also, reach the 50 FF Token which is quite large.
Not only that, if you have bought it, we can use it immediately when you enter the Vault of your own Free Fire game account.
Now, after you get the information on how to get it, surely this will not be allowed until you miss it altogether to try later.
Because of the appearance of the Bundle, it does look cool and can be put to good use by the players right now.
His hair was like an upturned bowl, then it was black and shiny enough to be used in a match.
His clothes are also made of Ancient Tiger Skin, which the Stone Age Humans made and then made into clothes.
The pants are also the same as wearing the Ancient Tiger Skin Motif, where the Bundle is indeed quite interesting for you to wear.
So are you interested, to get this Bundle and use it directly during the match later?
It's definitely more fun to try, if you later try and fight, use this Bundle directly.
After knowing the Bundle Ancient Tribe Free Fire (FF)¸then you can immediately take advantage of it so you can get it too.
Not only that, if there are now many Bundles of free events, let's just get them all while they can still be obtained.
Then from the Free Fire Sacrifice Blessing Spin Event only, you can get a set of shirts and pants for free for the current event.