Hi Buddy Booyah!
Ranked Season 23 of Free Fire, which has just rolled out, seems to be the best place to try the skills of the newest Free Fire character, Thiva. This character, who is Like Mike, is present as the fruit of the collaboration of FF X Dimitri Vegas Like Mike
As we all know, Thiva has a skill called Vital Vibes. This skill is a skill for pure Support, because the skill provides an increase in the healing process and additional HP for all teammates.
Also Read: Capital 3 Booyah Brings PBMBOCAHAJAIB to Win Free Fire Scouting Ground!
Also Read: Latest FF Top Up Bonus Leaks, Have a Lootbox Supercharged Engine!
There's nothing wrong with using Thiva's skills to become support in the team when push rank later. Booyah News will help you to become the best Support by suggesting some characters to combine with Thiva.
To see the combination of Thiva skills for support in Ranked Season 23, just take a look at the following review!
Kapella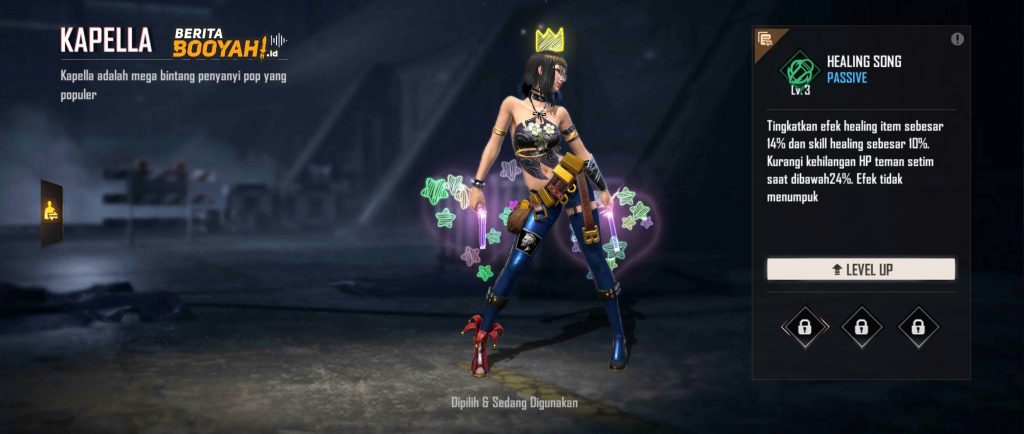 Kapella being the first choice. Kapella's Healing Song skill can increase the effect of Healing items and Healing skills, and reduce the HP of teammates that are depleted when HP levels are at a low point. The effect of the Kapella skill can be felt by every teammate.
Kapella skill is a skill that is very suitable for support. The effect of Healing Items such as Inhalers, Medkits, and Treatment Guns used by teammates will increase, so that the HP recovery effect is greater. And for Healing skills like Maxim, they can perform the Healing process faster.
Thus, players do not need to use too many Healing items for medication. Support can also store a lot of Healing items that can be used in the Late Game phase.
Moco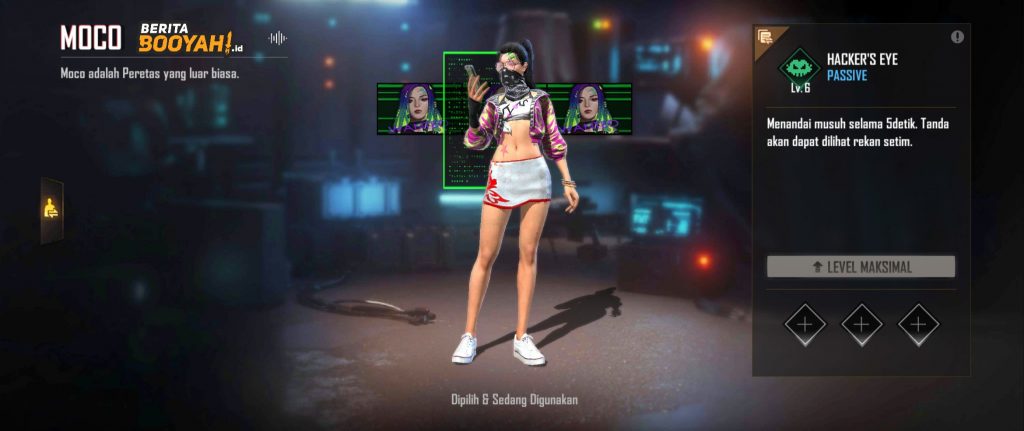 In addition to ensuring the safety of teammates, clear information sharing for all teammates can also be carried out by a Support. Thus, the Hacker Eye Moco skill is also worthy of inclusion
Buddy Booyah can give attacks while sharing information with the Moco sign attached to the enemy. The attacks carried out are also more targeted because the enemy's position information is known together.
Chrono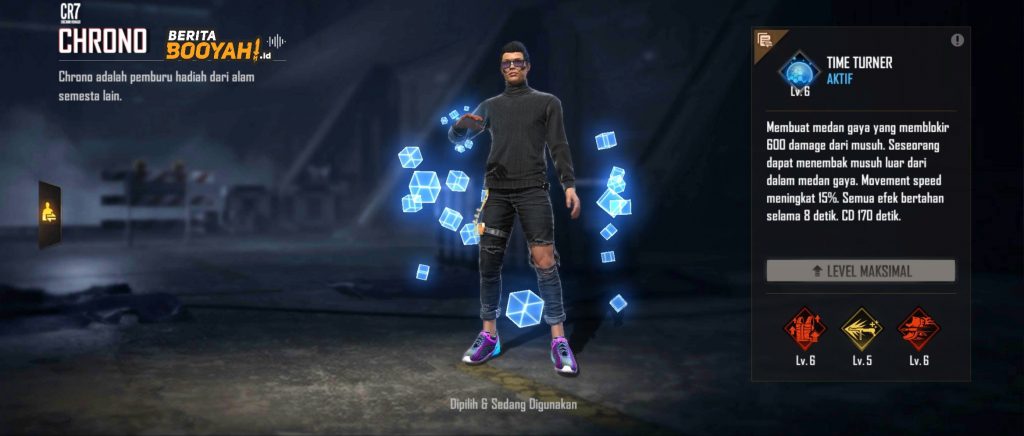 Finally, the Chrono skill as a skill that is still perched at the top of META Free Fire fills the Active skill slot. Actually, the Chrono skill is a flexible skill for various situations and conditions.
His shield can help when face to face with the enemy. Although not as fast as it used to be, the additional Movement Speed ​​of the Chrono skill is very effective for providing agile movements when trying to help friends. The shield created can also be a defense when trying to revive and help heal friends.
By combining the three character skills above with Thiva, Buddy Booyah can be the best Support in Ranked Season 23 Free Fire (FF)!
---
Don't want to miss a series of other interesting information about Free Fire? Don't forget to follow Tiktok, Instagram, Facebook, and YouTube from Booyah News!