The latest Raiden Shogun banner has just been released Genshin Impact, not long ago, there was a problem that made CN players threaten MiHoYo with a lawyer's license (Lawyers License).
Currently, the Genshin Impact community is busy talking about the new Raiden Shogun character. The Archon Electro named Ei has a lot of simp and even this character's income is the highest surpassing Klee's character.
This is because there are many players who gacha Raiden Shogun characters around the world, but what attracted attention was one player from China who threatened MiHoYo by using a lawyer's license.
This player was disappointed with the abilities of Raiden Shogun who said that the character was very different from the character at the time of CBT.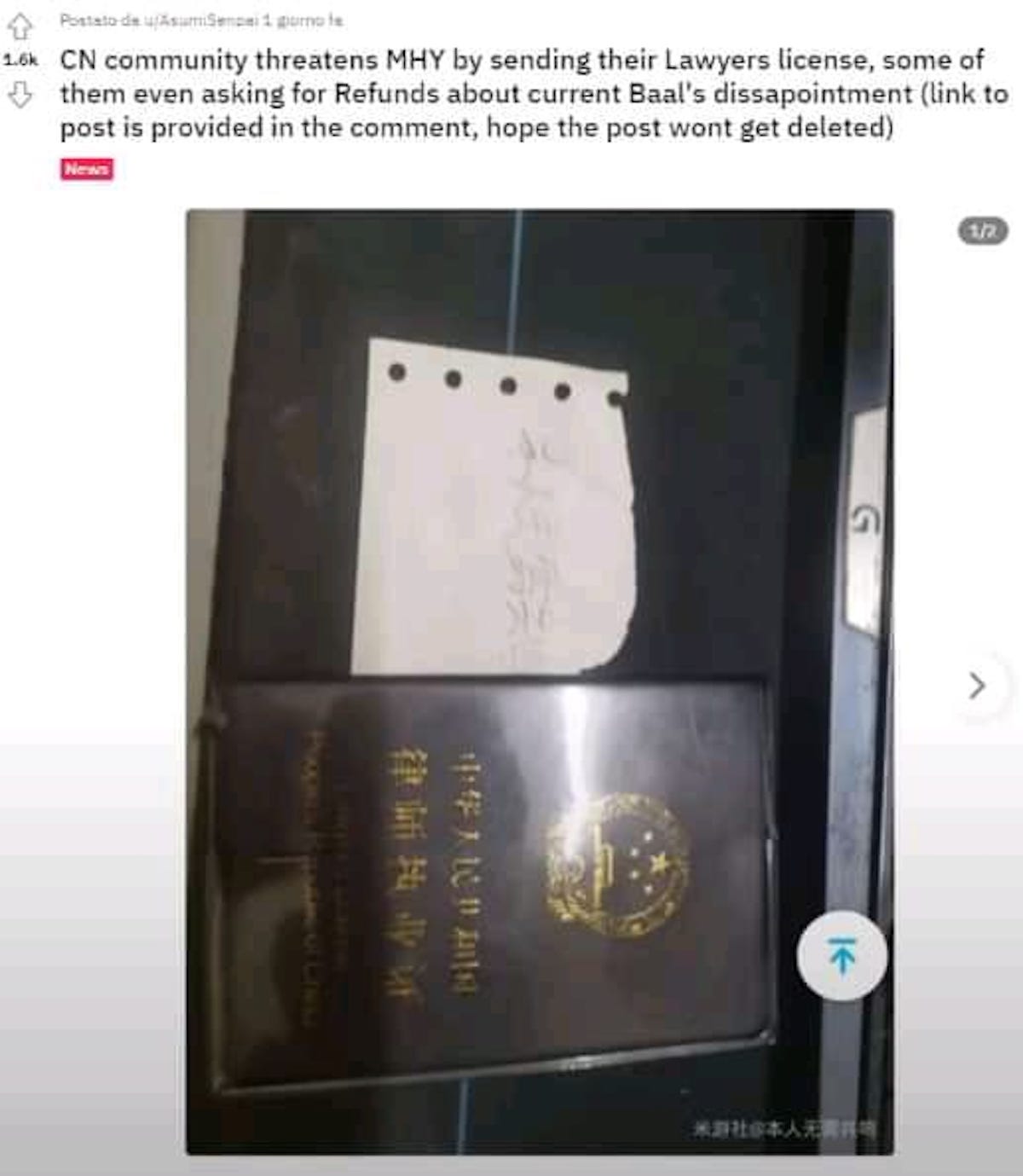 Quoted from Reddit.com, some communities in China threatened MiHoYo by sending them their attorney's licenses, and some of them even demanded back the funds that had been spent on Raiden Shogun's gacha.
Players also provide a link that leads directly to the threat in question, you can read it via this link.
Then what is the problem that Chinese players are so disappointed with Raiden Shogun's character? The author will also provide the following explanation.
As for some of the problems that caused the above case to occur, one of them is because Raiden Shogun's character is very different from CBT, you can see the chronology as follows.
First, Raiden Shogun was released without any description changes when CBT v2.1

Many Chinese and foreign players did gacha up to Raiden Shogun C6.

The problem occurs when players try Raiden Shogun, where the ultimate Electro Raiden Shogun cannot be stacked like in CBT.

Because of this, players then protested because Raiden Shogun did not match the description.

MiHoYo himself was aware of this, then they gave a little update about it the day after it was released.

But instead of overcoming the bug to be the same as in CBT. They even changed the description of Raiden Shogun where the ultimate stack at the time of CBT was removed.

That means, they changed the description at the time of CBT and released it with a new description where the ultimate can't be stacked.

Then the CN players were disappointed because they didn't live up to expectations and felt cheated.

After that, CN players sued on the basis of "Fake Ads".
In essence the problem is caused because they feel cheated and have spent their money on Raiden Shogun's gacha. But the character does not seem to match what was there when CBT.
Even so, this is also purely due to the negligence of the developer who changed the description after all players got the character and spent the money.
So what do you think about the above case? Reportedly, many players expect Raiden Shogun to get the same buff as Zhongli before.
Source by [author_name]