Ballsy Skaterboy Bundle Coming to Hacker Store FF August 2021!
Free Fire has presented a lot of exciting events in early August, and it turns out that there will be more new events.
Soon the Hacker Store event will be back on Free Fire, and of course, in this event there will be many exclusive prizes.
One of the main prizes that you can get at this event is the Ballsy Skaterboi Bundle which has a very cool appearance!
Hacker Store Event August 2021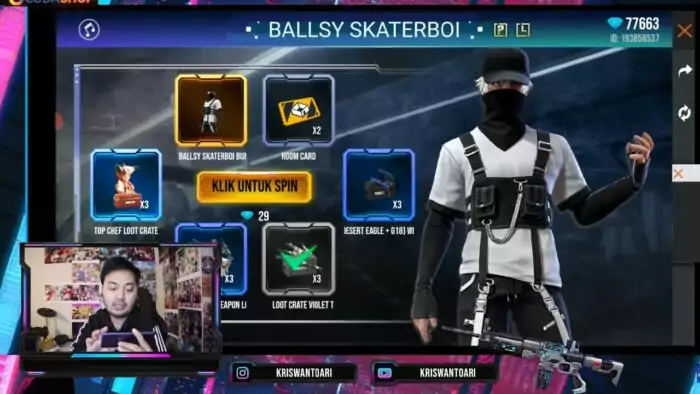 As reported by the latest video on the Kulgar Youtube channel, the latest Hacker Store event will take place on August 12, 2021.
In this event, the Spinner will be able to choose 2 items that you want to be the main prize and one of these prizes is the Skaterboi Ballsy Bundle.
Also Read: Download Hacker Dark VIP Mod APK Free Fire FF, is it safe?
After you select the prize you want, a new page will appear containing 6 prizes (including 2 gifts of your choice). If you want to get both prizes of your choice, you have to spin.
Players will not get the same prize so if you do a total of 6 spins, you are guaranteed to get the main prize. But if you are lucky, you can immediately get both prizes in just 2 spins.
Spin Hacker Store Price
Each time a player makes a spin, the price of the next spin will increase. Here are the prices for each spin on the FF Hacker Store:
Also Read: New FF Web Event: Get Free Sassy Swaggess Bundle!
Also Read: These are the 3 Best FF Character Skills in Lone Wolf Mode!
That's all you need to know about the Ballsy Skaterboi Bundle coming to the Hacker Store FF August 2021! Don't forget to visit the SPIN Website for other latest updates, and follow our Instagram and Youtube.