Hi Buddy Booyah!
Various interesting events are always present at Free Fire, one of which is the FF Top Up Bonus event which comes at a certain time by presenting various prizes that Buddy Booyah can have by simply doing a Top Up.
Today, Free Fire is back with a Top Up Bonus event, which of course you shouldn't miss. This emote still has the theme from the Operation Cobra event that was present at Free Fire some time ago.
Also Read: MP5 Spinning Bird FF, New Gun Skin in BullsEye Free Fire!
Also Read: Is this the cause of the M82B's disappearance at the FF Training Ground?
Having the name Emote Ground Punch FF, here are the terms of the event and various things you should know about the latest Top Up Bonus event in Free Fire (FF)!
Emote Ground Puch Free Fire (FF)
Emote Ground is a Free Fire Emote with an Operation Cobra theme. In this Emote, Buddy Booyah will find your character doing a style then punching the ground while there is a snake effect coming out.
Buddy Booyah can get this Groun Punch Emote by Top Up Diamond at least 140 Diamond. Automatically, Buddy Booyah can later claim this Free Fire Emote.
Make a top up worth a minimum 140 Diamonds.
Visit the In-game Events Tab Event>Top Up Bonus.
Click "Take".
Prizes will go directly to Vault/Collection you.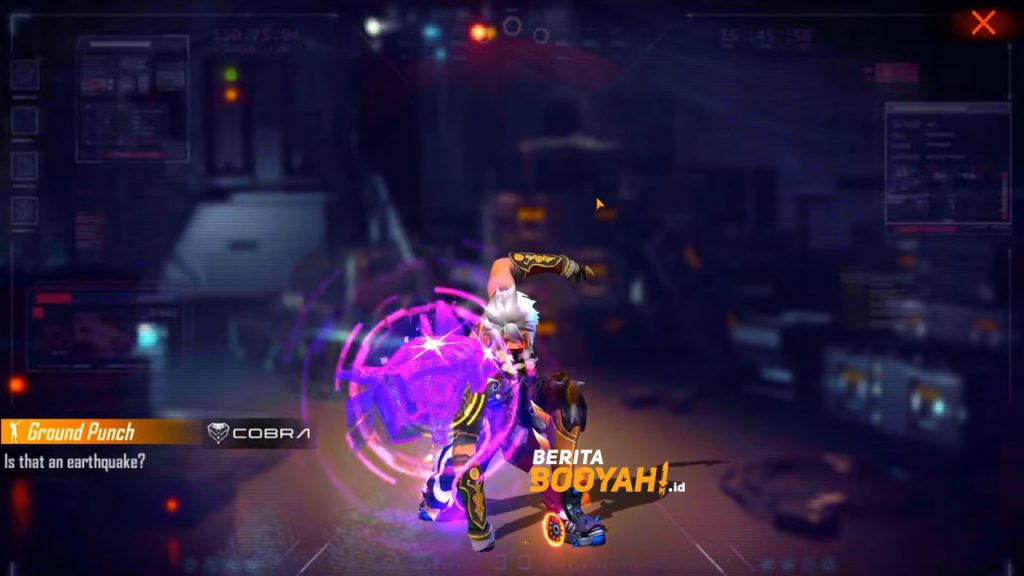 What do you think about this FF Punch Emote Ground? Don't miss the opportunity, Buddy Booyah to get a special Emote for the Operation Cobra Free Fire event!
---
Don't want to miss a series of other interesting information about Free Fire? Don't forget to follow Tiktok, Instagram, Facebook, and YouTube from Booyah News!