Hi Buddy Booyah!
As an effort to develop the skills of player, the Free Fire community often holds various regular tournaments every month. In addition to honed skills, through tournaments a community will be easily recognized and become more compact. The Mojosari Free Fire Community has just completed the Offline Tournament, with a total prize of 1 million rupiah!
The tournament, which will be held on June 27, 2021, offers a festive atmosphere and warmth between player. By playing 12 teams that have good skills, this tournament was quite fierce and tense.
Also Read: Elite Pas Season 38 Pre-Order Will Be Opened, Here's the FF Bonus You Get!
Also Read: Community Spotlight: The Pasangkayu Free Fire Community
The tournament took place at Xplorasi Cafe, Jl. Mojosari, Pacet, Pesanggrahan, Kec. Kutorejo. This tournament has been a success thanks to the following teams securing Booyah:
Match 1: ANY TEAM
Match 2: SCHWARZ.ID
Match 3: ANY TEAM
The struggle to beat the opposing team and pocket the Booyah, finally ANY TEAM managed to come out as champion in the Mojosari Free Fire Offline Tournament. Not only that, thanks to the cohesiveness of the team, we finally brought TEAM SEMABARANG to get 72 points' in the finals.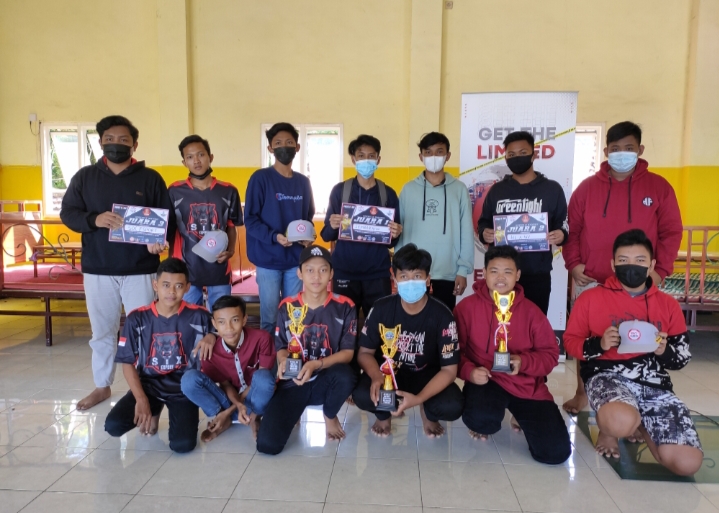 Furthermore, in the second and third positions are from the team HS X NV and SIX ESPORTS successfully collect 33 and 29 points. The difference in points' which is quite thin with the team at the bottom, illustrates the fierce competition.
---
Don't want to miss a series of other interesting information about Free Fire? Don't forget to follow Tiktok, Instagram, Facebook, and YouTube from Booyah News!