Hi Buddy Booyah!
July 22, 2021 is the opening day for Advance Server FF July. For Buddy Booyah who gets access, then you are lucky because you can get ahead of other players in trying a series of updates.
Advance Server FF this time is quite unique, because it brings back a new feature that seems interesting. The new feature is called the animation feature, which is in the collection section along with Emotes, Avatars, and more.
Also Read: Winning Soul FF Bundle Can Be Owned at the Buy 1 Get 2 Free Event!
Also Read: 520 Diamonds Only 15 Thousand, Less Is More FF Returns to Free Fire!
For information about the Free Fire animation feature, Buddy Booyah, see below.
The Latest Animation Features of Free Fire (FF) July Advance Server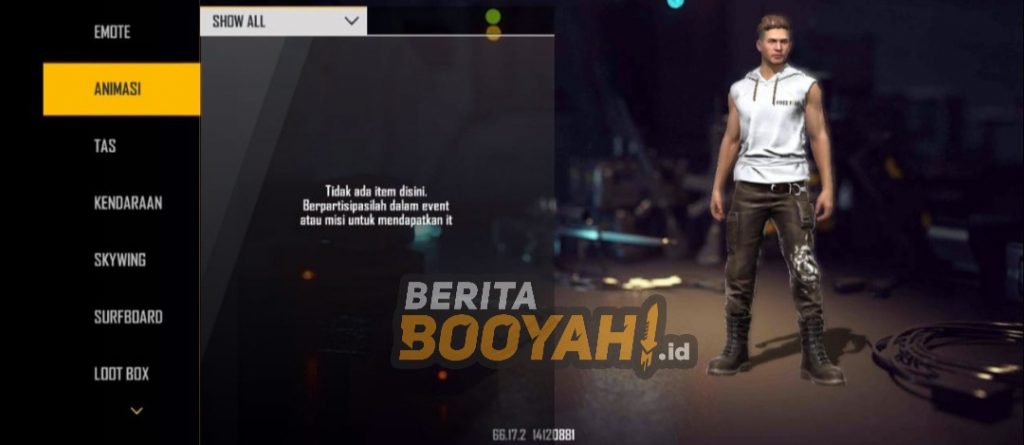 Animation feature is a new feature in Advance Server FF July. Its presence in the Collection section indicates that this feature is a feature with special items and different uses.
However, there is no detailed information about the function of this feature in Advance Server FF July. Not only information, the type, form of the item, as well as the use of this feature is also still mysterious.
However, from some clues that Berita Booyah got from various sources, the Free Fire Animation feature is a feature that can provide unique animation effects that are almost similar to the Radio Command emoji message feature specifically for the Training Ground.
Although there is no definite information about this Animation feature, it seems that this new feature is worth waiting for its presence. According to Buddy Booyah, what will the appearance and use of this animated feature look like?
---
Don't want to miss a series of other interesting information about Free Fire? Don't forget to follow Tiktok, Instagram, Facebook, and YouTube from Booyah News!