All players must participate in All Gacha Fighter Free Fire (FF), this is a Discount Spin Event that will last for 1 day in the game.
So of course, with those of you who take advantage of events like this, there will be some big advantages that can be put to good use.
Because indeed for the presence of new events now, everything that appears is good enough for you to try later.
Especially now that we know ourselves, if indeed the Collaboration Event is still one of the best parts.
Where one of them is the Free Fire x Street Fighter Collaboration, during the event you will get many new items.
Things like this must be obtained by all, because the end of a collaboration event will definitely not appear again.
So, let's cheer up Peak Day, with All Gacha Fighter Free Fire (FF) which is very good right now.
All Gacha Fighter Free Fire (FF) 1 Day Spin Discount!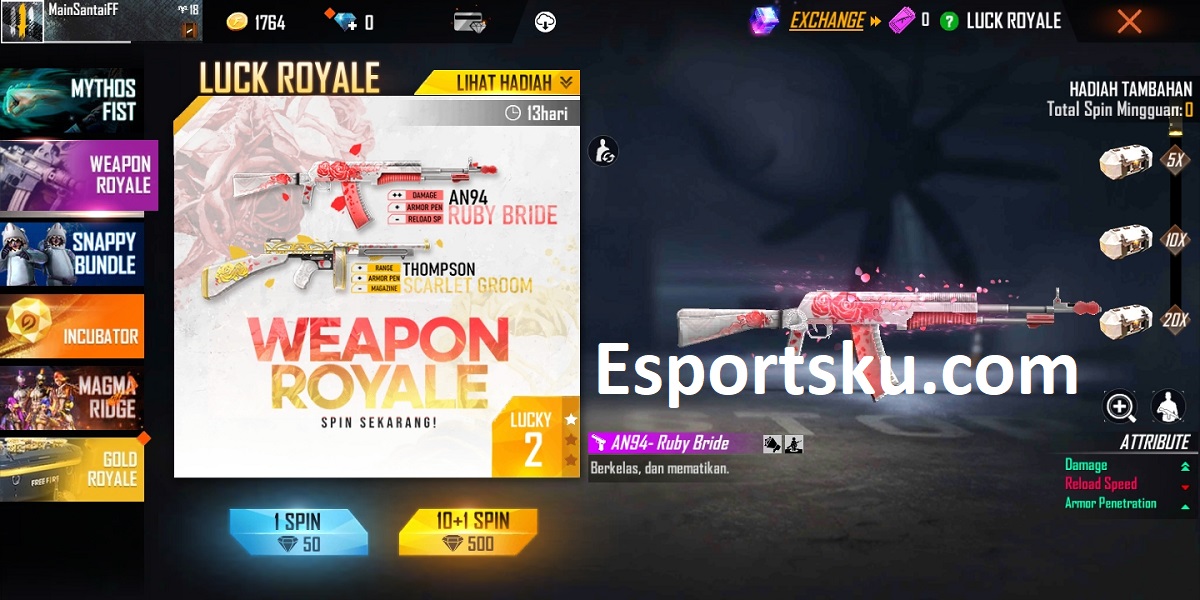 Discounts that are present at the Shop have indeed become the things we receive most often, just like the Discounts on Gacha today.
Because for the latest All Gacha Fighter, it will be available on July 11, 2021, which will come.
Where this also coincides with the Street Fighter Incubator Ticket Prize, which can later be used when competing.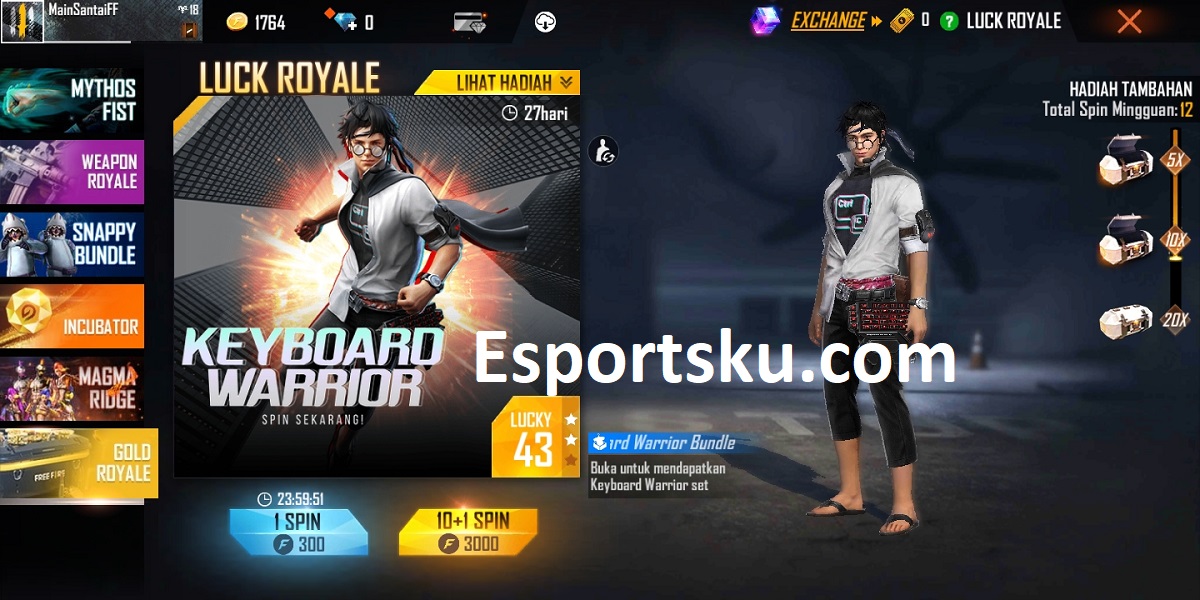 With you getting this Incubator Ticket, of course it can be saved for other upcoming Incuabtor latest events.
Because this discount on All Gacha Fighter Free Fire, together with us, join the 50% Spin Mythos Incubator Discount at a low price.
Not only that, for the current All Gacha Fighter, the total discount is already known how big it is and you have to prepare the Diamonds, right.
If you want to participate, it's fine, but if you want to participate, it means that there must be Diamond and Gold first to try it.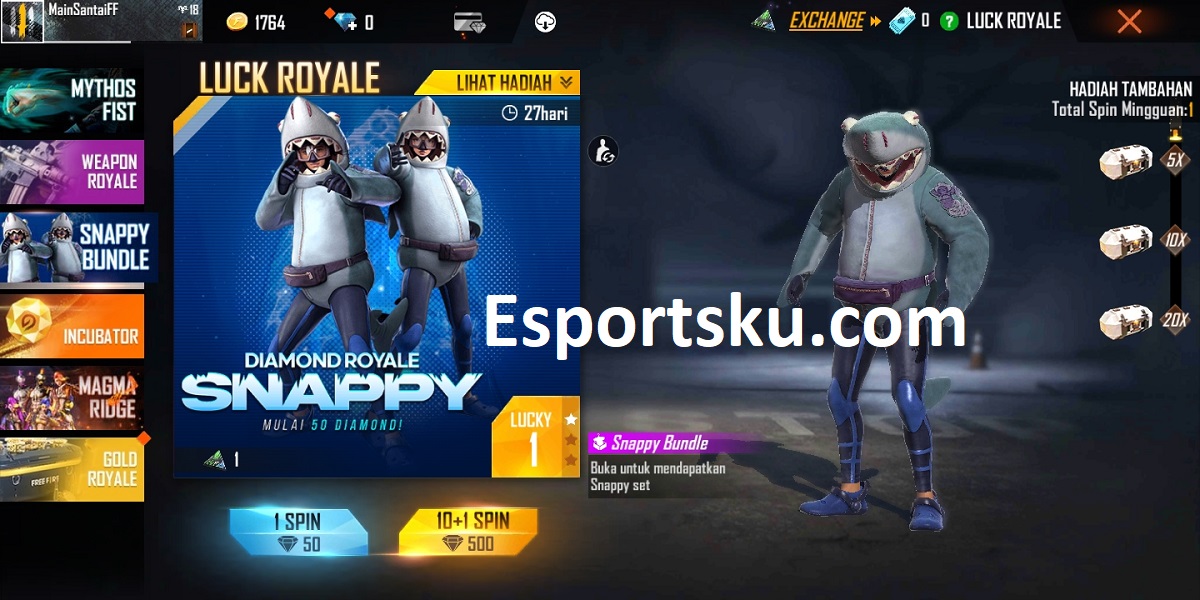 Here are the discounts that will be present, on All Gacha Fighter on July 11, 2021 right now.
Diamond Royale 40% Discount & 100% Buff
Weapon Royale 40% Discount & 100% Buff
Gold Royale 40% Discount & 100% Buff
Legacy Incubator 40% Discount & 100% Buff
With the presence of All Gacha Fighter, you could say that you are participating in the Latest Free Fighter Event which is still present until that date.
Event collaboration between the Free Fire game and Street Fighter has indeed been presented quite well now.
So all of you, of course, can't miss something like this, especially how to get the Ryu Free Fire Bundle, which is very easy.
Of course with the presence of events like this, of course things like that are quite profitable for all of us now.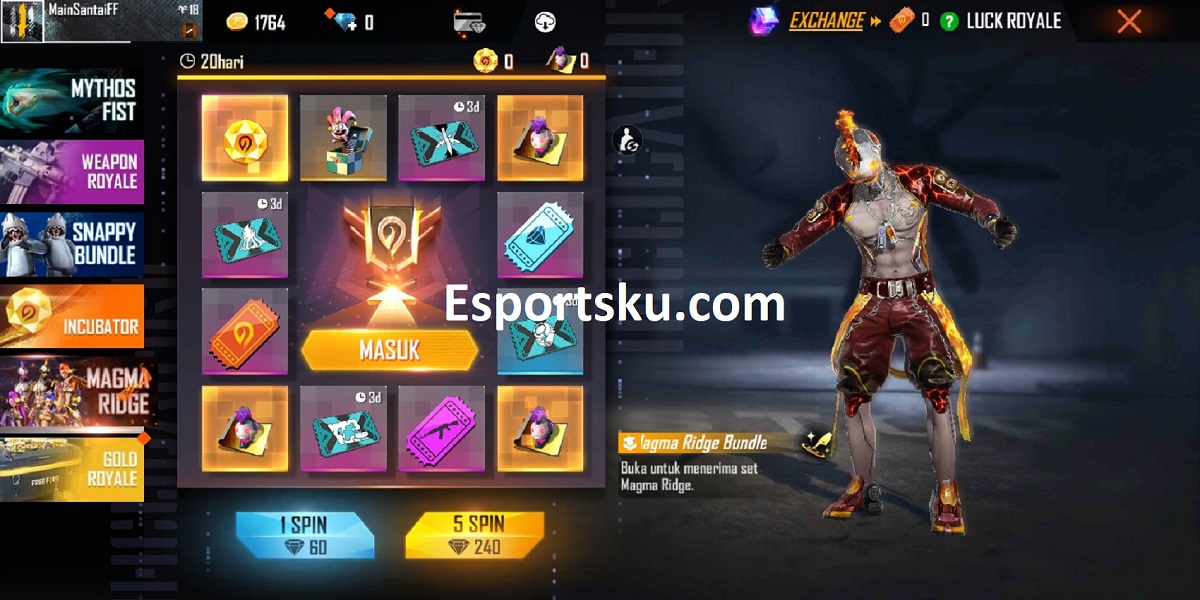 Make sure to try the Free Fire Spin Hockey Tips later, so the chance to get the prize is not 100% but 1000%!
This event will take place on the 11th and finish on July 11, 2021 too, because this All Gacha Fighter will appear for 1 day only.
So what do you think? Is something like this really cool and should be obtained?
It must be very good, if you have various prizes in the Royale.
Everything that is given in the Free Fire game now, is quite a lot and take advantage of the event before it's all over.
After you know All Gacha Fighter Free Fire (FF), this 1 day discount won't be allowed until you miss it altogether.
Where discount events like that will indeed appear a little longer, if you miss it, it means you have to wait for another big event.
You can also try How to Get a Free Magic Cube on Free Fire, for you to use when you want a cool Bundle.