Hi Buddy Booyah!
On August 4th, Free Fire did update patches and brings a variety of very interesting updates. One of them is a buff obtained by a character from Indonesia, Jota.
On updates This August, Jota was able to recover Buddy Booyah's HP every time he fired and fired.knock enemy of blessing skillsher name is Sustained Raids.
Also Read: These are 3 Tips for Booyah in Lone Wolf Free Fire (FF) Mode!
Also Read: Get Buff, SPAS12 Performance Competes With Other Free Fire (FF) Shotguns?
Now for Buddy Booyah who are interested in using Jota's character to play in Free Fire, Buddy Booyah can combine it with the 3 characters below!
Chrono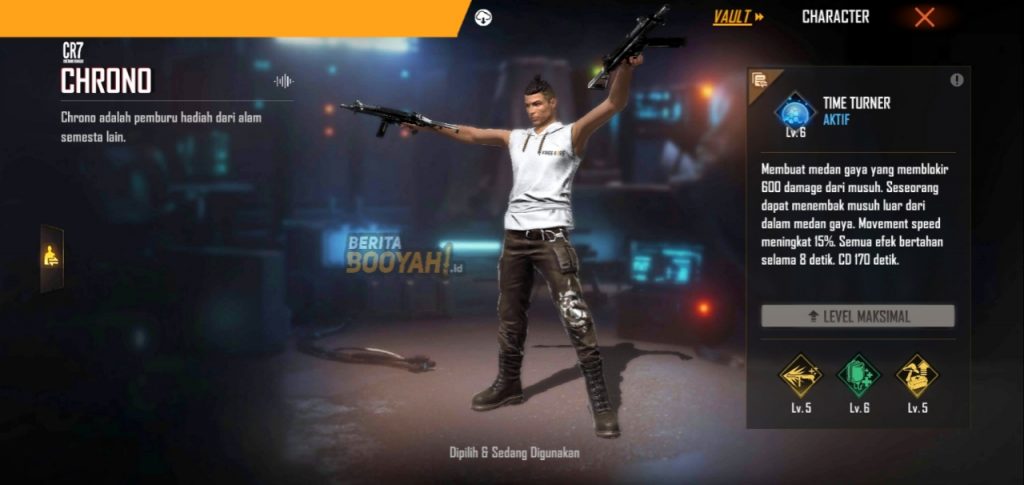 It is undeniable, skills Time Turner which is owned by Chrono is very suitable for a variety of characters. Chrono's ability to make shield which can withstand 600 damage will make it easier for Buddy Booyah to withstand enemy attacks from various distances.
Kelly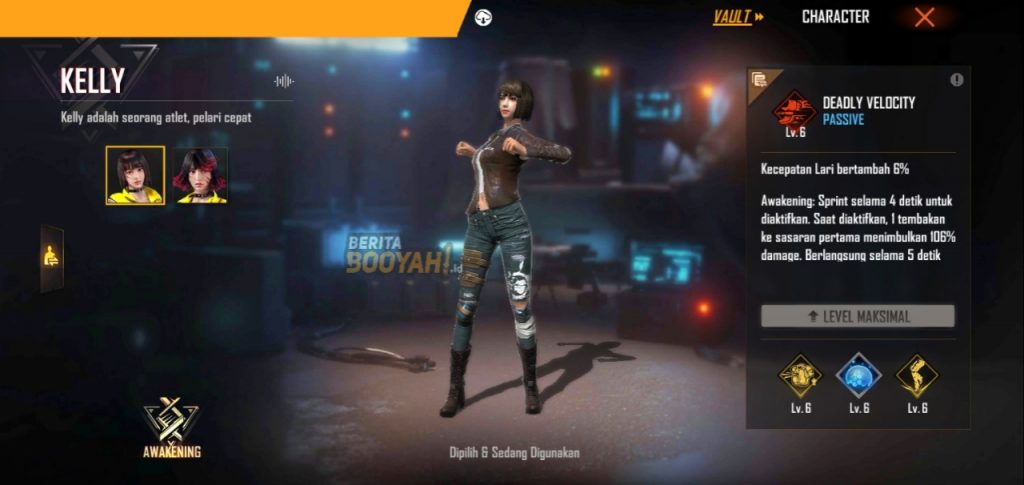 Kelly has skills which name is Deadly Velocity, which is able to increase running speed by 6% and add 106% damage on the first target.
With Kelly's ability, Buddy Booyah is able to run faster and agile, and is able to strengthen Buddy Booyah's attack on the enemy thanks to awakening skills-his.
Hayato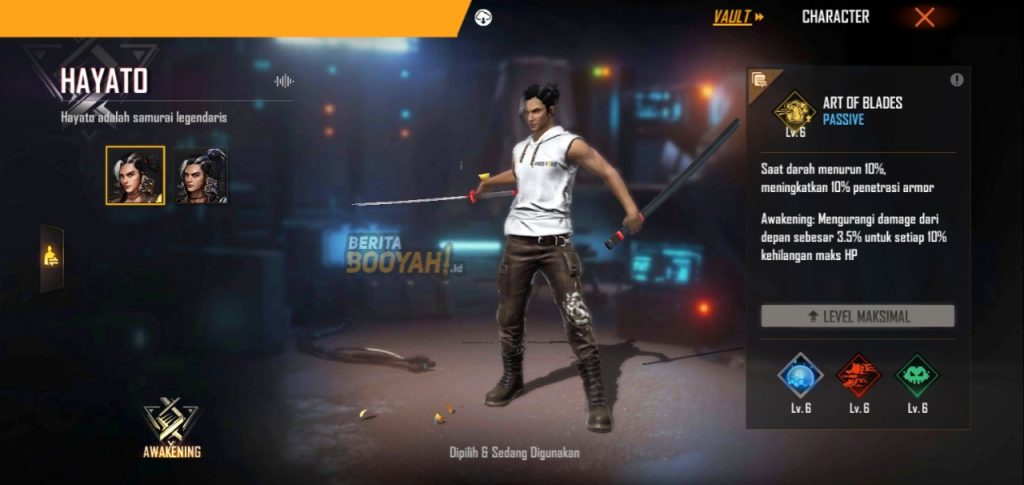 Hayato has skills which name is Art of Blades, which is able to increase 10% armor penetration when HP is reduced by 10%, and reduce 3.5% damage from the front each lose 10% of maximum HP.
By combining Hayato and Jota, Buddy Booyah will be more invulnerable and stronger when fighting against enemies, especially against enemies at close range.
If you are Booyah yourself, do you like to combine Jota with any character? Let's share the answer in the comments column below!
Don't want to miss a series of other interesting information about Free Fire? Don't forget to follow Tiktok, Instagram, Facebook, and YouTube from Booyah News!
.