Hi Buddy Booyah!
Various weapons are offered in Free Fire that Buddy Booyah can use. Weapons in Free Fire are also one of the driving forces for how Buddy Booyah reaches Booyah when playing.
Every time, Free Fire always arrives with a new weapon of various types and of course interesting to try. Soon, Free Fire is back with a new weapon called AC80 Free Fire (FF)!
Also Read: By 1 Lone Wolf Mode Comes in the August Free Fire (FF) Update!
Also Read: Update FF August, You Can Practice Throwing Grenades at the Training Ground!
Curious as to what the AC80 Free Fire weapon is and what advantages will it offer to the weapons that will be present through the Free Fire update this coming August? Check out the explanation below!
Weapon AC80 Free Fire (FF)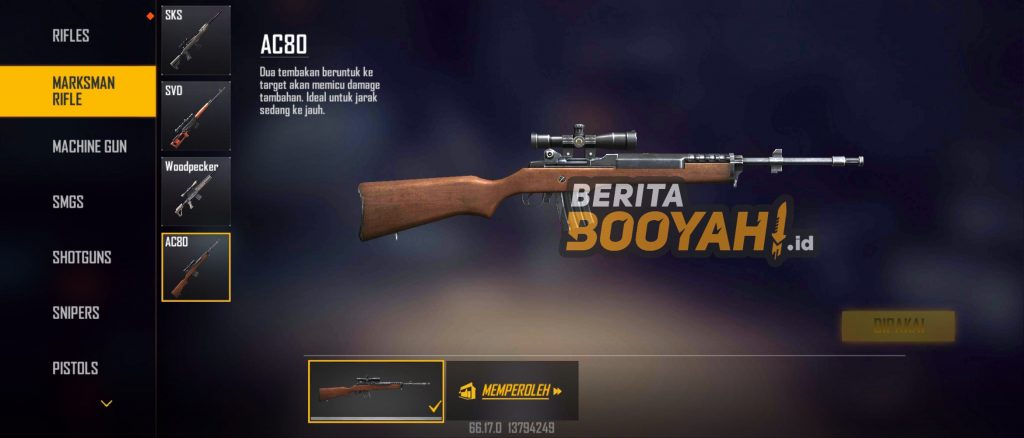 Included in the Marksman Rifle type weapon, the AC80 is a pretty interesting weapon with a look that is quite similar to the Kar98k, with weapons made of wood.
Even so, AC80 is a weapon that Free Fire players cannot underestimate. The AC80 weapon has an advantage where you can get additional damage if you succeed in shooting enemies in a row.
In addition, the AC80 is also equipped with a 4x scope. This of course will make it easier for Buddy Booyah because you don't have to bother looking for Scope anymore. Meanwhile, like most Marksman RIfle weapons, the AC80 comes with a single shot shooting mode.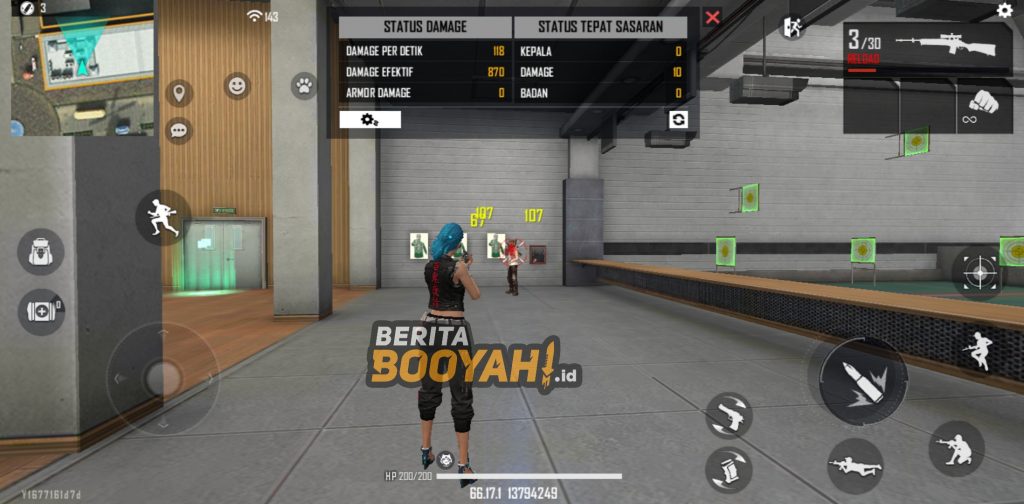 What if Buddy Booyah himself uses an AC80 weapon, especially for those of you who like to play over long distances? Are you impatient waiting for the arrival of the AC80 Free Fire weapon in the FF update on August 4, 2021?
---
Don't want to miss a series of other interesting information about Free Fire? Don't forget to follow Tiktok, Instagram, Facebook, and YouTube from Booyah News!