Hi Buddy Booyah!
The Vault feature in Free Fire is inhabited by various types of bundles and fashion skins, both those obtained for free or those obtained using Diamond. The players are free to determine the best set of bundles to appear on the battlefield.
Although Fashion varies, many players are imprinted on several fashion skins and make them their dream skins. Almost all Buddy Booyah in the country agree that they include Rapper Angel Pants in their favorite fashion list.
Also Read: Can I Use Level 3 Armor in FF Training Ground? Here's How!
Also Read: McLaren Racing, FF Sports Car Skin in Free Fire's Latest Top Up Bonus!
Discussing the Rapper Angel Pants, the Wish FF Event has just arrived with the Rapper Angel Bundle as one of the main prizes. However, Berita Booyah does not want to discuss the event, but a series of interesting facts from Rapper Angel's Pants and Bundle.
Buddy Booyah curious about interesting facts from the dream bundles of these Free Fire bocils and sultans? Check out the list below!
Popular Fashion Skins
As mentioned above, Angel Rapper Pants are the most popular skin fashion today. Players' interest in this fashion skin started when several well-known Free Fire YouTubers showed great gameplay with cool bundle sets using these pants.
This makes many players start to covet this fashion skin, not only because it looks simple and suitable to be combined with other fashions, but also because they idolize these Youtubers.
Rapper Angel Pants Have Been Here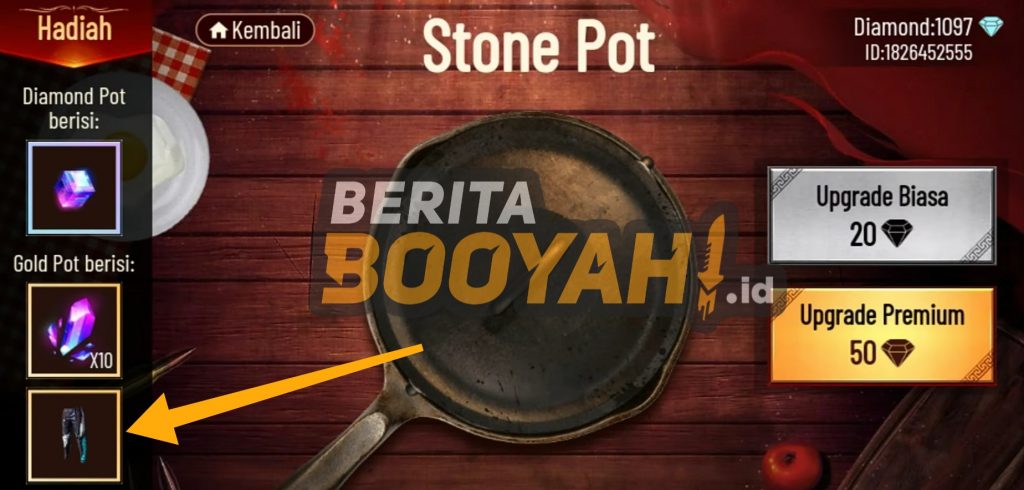 On April 3, 2021, Free Fire released an event titled Hell Cook which presented the Top Chef and Magic Cube duo bundles as the main prizes. Interestingly, Angel Rapper Pants are perched in one part of the Prize Pool Event.
Yep. Only the Rapper Angel Pants were present, while the other bundle pairs such as Hats, Clothes, and Shoes as the Rapper Angel Bundle which was released at the Wish Free Fire Event this time were not presented.
Differences of Opinion About Time of Attendance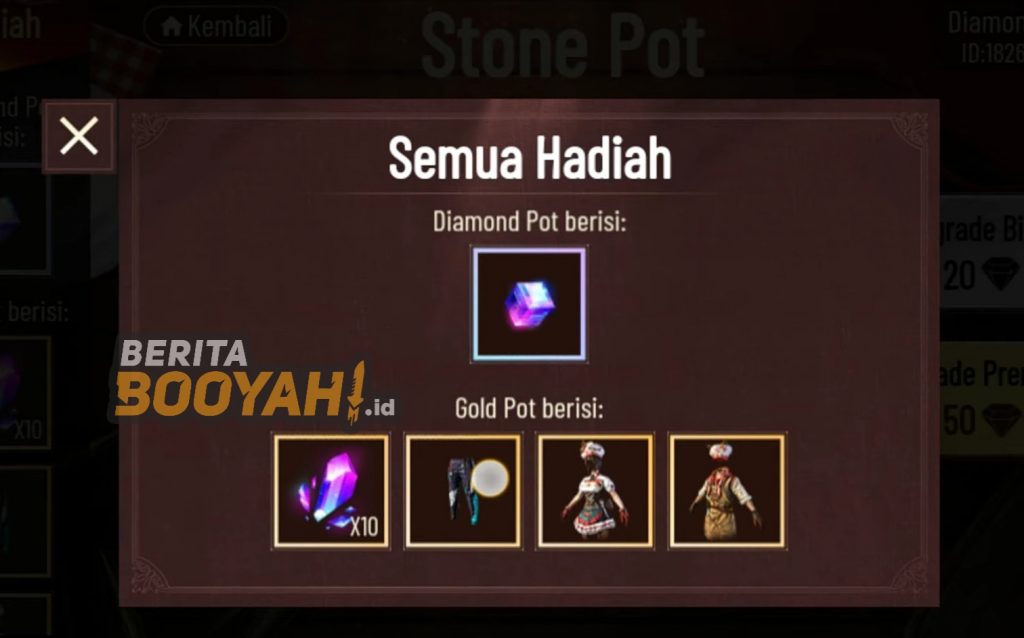 Besides being popular because of its appearance, Rapper Angel Pants also sparked debate among players about the exact time of its release. Many players think that Rapper Angel Pants are an old fashion skin that only veteran players have.
On the other hand, other players argued that the skin fashion was obtained by old players when they managed to penetrate an external server, as well as those whose accounts were transferred to an external server in order to participate in the Tournament.
Another opinion states that the Hell Cook event in April 2021 was the first time Rapper Angel Pants were released on the Indonesian Server, but the complete Bundle had never been released before the Wish Free Fire Event.
So, those are some interesting facts about Angel Free Fire Rapper Pants and Bundles. What do you think? Will Buddy Booyah be one of the many players who expect this bundle to be re-released?
---
Don't want to miss a series of other interesting information about Free Fire? Don't forget to follow Tiktok, Instagram, Facebook, and YouTube from Booyah News!