Hi Buddy Booyah!
FFML Season IV Division 2 officially started yesterday, August 18, 2021. In total, there will be 18 teams competing against each other and divided into 3 different POTs to emerge as champions in each POT.
The first day of FFML Season IV Division 2 was opened by bringing together POT A and B. It was quite interesting, because this was the debut event for 6 newcomer teams including EVOS Immortal and AURA Ignis.
Also Read: Groza and M82B Operano Sheng FF, Latest Weapon Royale Leaks!
Also Read: Breaking Own Record, Free Fire Record 150 Million Active Players in One Day!
Even though it was their first stage in the second caste stage of the Free Fire league in Indonesia. An interesting surprise occurred where 5 Booyah were successfully secured by a team that was tasting the rigors of a FFML tournament for the first time!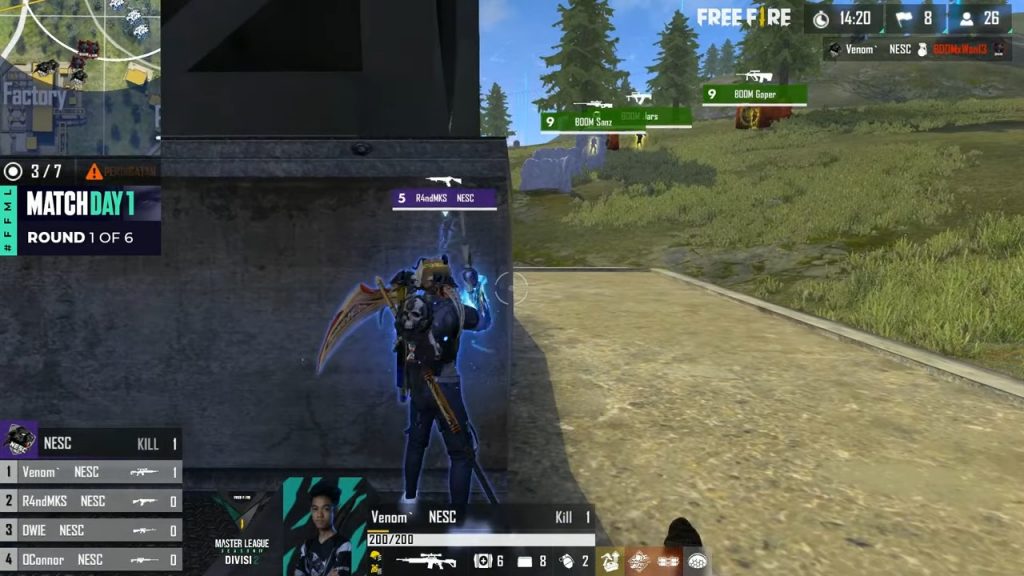 2 teams, namely NESC Esports and EVOS Immortal, managed to become a team that won 2 times Booyah. Meanwhile, in more detail, here are the teams that managed to get Booyah on Day 1 of FFML Season IV Division 2:
Match 1 (Bermuda): NESC Esports
Match 2 (Kalahari): NESC Esports
Match 3 (Purgatory): God of United Esports
Match 4 (Bermuda): Monochrome MORPH
Match 5 (Kalahari): EVOS Immortal
Match 6 (Purgatory): EVOS Immortal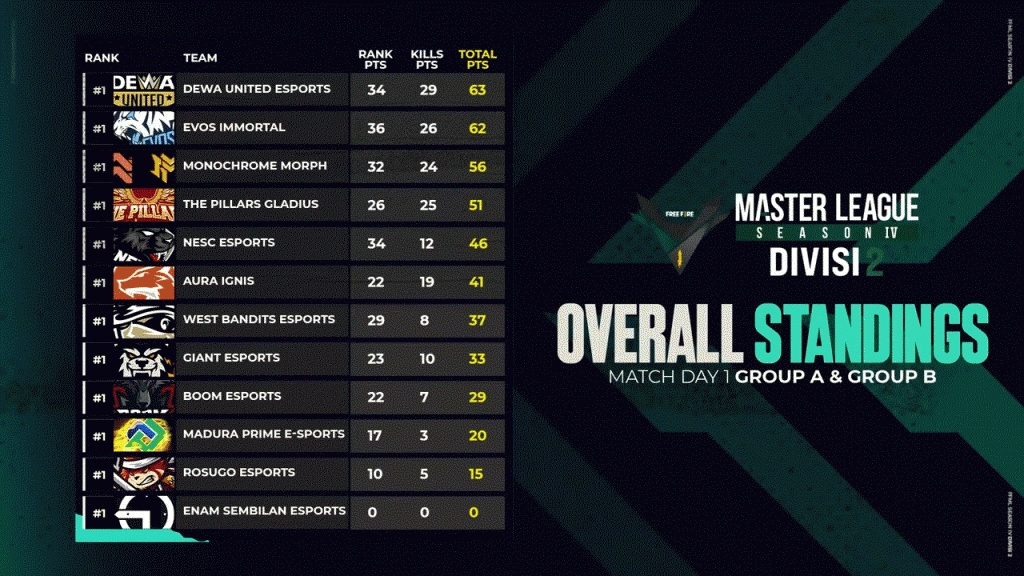 EVOS Immortal became king on the night of Day 1 FFML Season IV Division 1. The game was quite consistent and the kills which managed to become the second most were enough to prove how even a new team could not be underestimated.
With the results of Day 1 FFML Season IV Division 2, here are the temporary POT standings from POT A and B: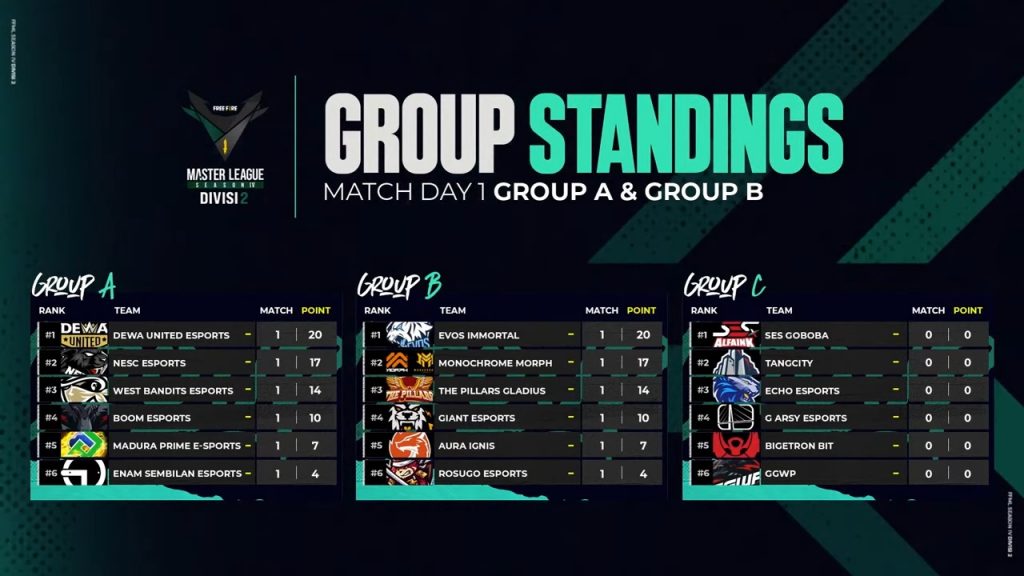 The competition in FFML Season IV Division 2 will continue again. POT C, which consists of new teams, Division 2 settlers, and relegation teams will challenge 6 teams in POT B on Day 2 which will be broadcast live via YouTube channels, Facebook Live, and Booyah Live FF Esports ID!
---
Don't want to miss a series of other interesting information about Free Fire? Don't forget to follow Tiktok, Instagram, Facebook, and YouTube from Booyah News!