Here are 5 Signs of a Guild Not Lasting Long in Free Fire (FF), you guys can find out and especially for those who are leaders.
Because there are several things that might happen, if indeed this Guild gets one of these Marks.
Being a leader in a Guild, of course you may have a pretty big burden to advance the guild.
Because for now there are some other important things, where we as Leaders must be able to understand the situation of the guild.
Because there are also Tips for Making a Famous Guild in Free Fire, of course this is going to be a pretty important thing too.
Because the Leader in the Free Fire Guild, will look for any way to make the Guild famous.
Until you also have to know the 5 Signs of a Guild Don't Last Long in Free Fire (FF) ala Kabargokil, of course, avoid this so that there will be no problems later.
Curious? Let's see the explanation in the article below.
5 Signs a Guild Doesn't Last Long in Free Fire (FF)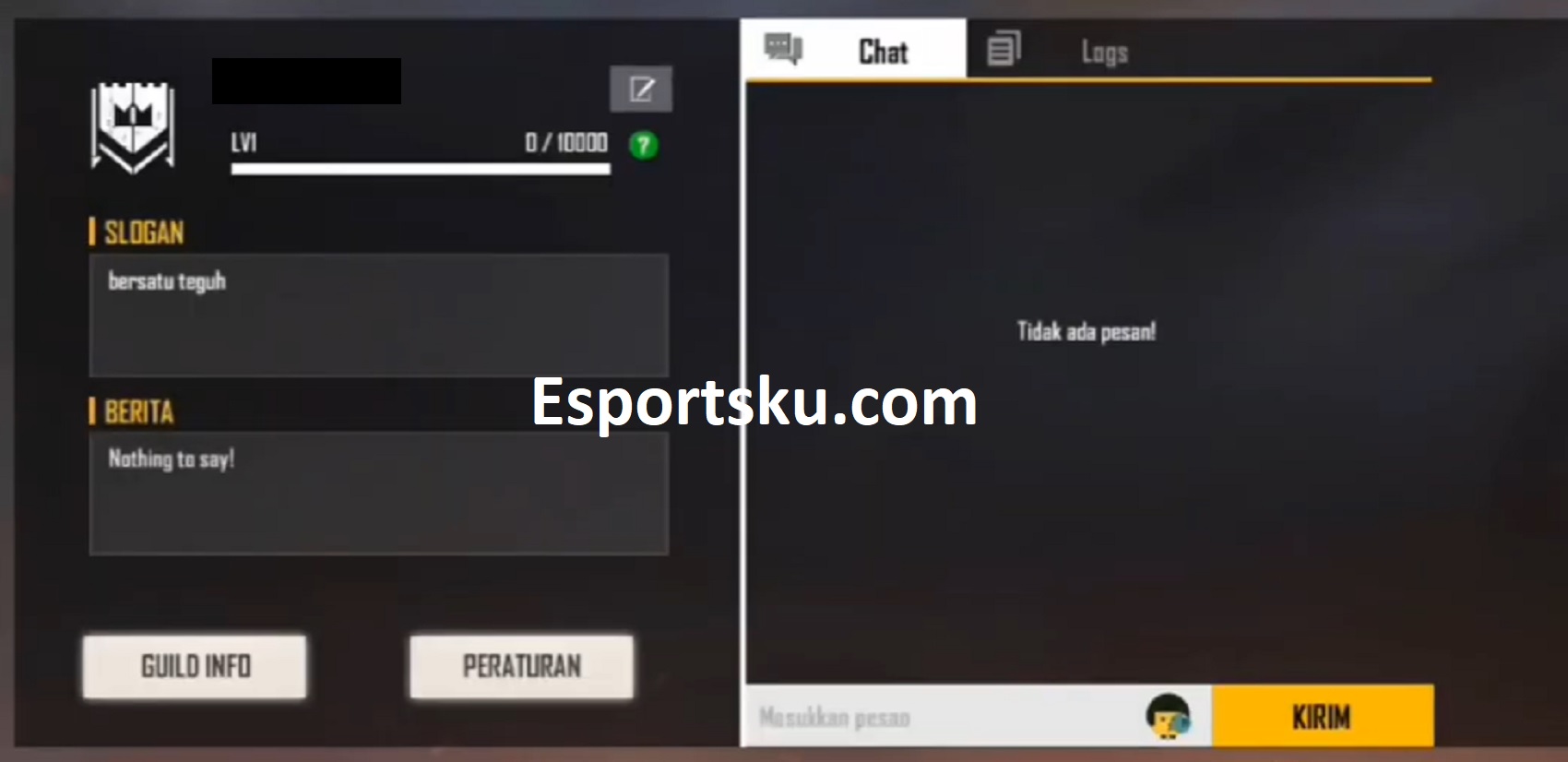 Unfair Leader
For the first time, it can be said that the Leader in the Guild, there really is no sense of fairness to the members at all.
Where when there is a mistake from the members, it turns out that this Leader will support him who has been in the Guild for a long time.
Of course, in a situation like this, the Guild won't last long in the future.
Even if there are frequent problems and the Leader is unfair, then you can just leave the Guild.
No Change Movement
The change movement seems to want to make the Guild even better, but if it is not presented then it can have an impact.
So the Guild from the beginning until now, there are no interesting changes and it makes it look bored at all.
Even the leader doesn't really care about it, this way there is a possibility that it will happen too.
You basically have to make the leader want to make changes, so the guild doesn't disband and looks cool.
No More Active Members
Don't think that it's a member who hasn't been active for a long time, that's one of the circumstances where the guild won't disband.
Of course something like this will happen, because indeed the guild will drop points because no one is playing together anymore so it's like that.
Even if 1 or 5 members are back online, it's still not going to make a big difference.
This was why changes were needed, otherwise it would lead to a lot of trouble and cause the Guild to disband.
Members Fight Again
Not only the leader, but the members also usually make this guild disband.
This is much worse than the others, because with this member it makes a Sheep Fight that will make other members noisy.
Of course the one who will get into trouble is Leader, like it or not, so that there will be no more fuss between them, they will be expelled.
Even so the fighting will not stop just like that, the more this happens, the more slowly the guild will disband.
Drama
Making a guild short-lived is Drama, where it can appear in a state of drama with famous people.
It can even happen if you experience guild drama with other parties in this Free Fire game.
Of course, something like that is quite dangerous, because from Drama it might cause Doxing or tracking.
That way, the guild can no longer survive, unless there is a good and correct solution.
After knowing 5 Signs of a Guild Not Lasting Long in Free Fire (FF), then this is one thing that must be considered first.
So that you won't have problems later, when you join a Guild or become a Leader and get 5 Marks like this.
Surely many know that the Baby Cute Free Fire Guild, has now disbanded and there are some signs that are indeed the cause of this happening.