Hi Buddy Booyah!
Exactly today, August 4th, Free Fire will do maintenance and update patches starting at 11.00 WIB until finished. At the moment maintenance this, the server will be closed and Buddy Booyah can't login to Free Fire first.
Lots updates new exciting and interesting that will be released after updates later. From weapon balancing to release attachments new like AR Magazine.
Also Read: Know the Difference between Active Skills and Passive Skills of Free Fire (FF) Characters!
Also Read: Natus Vincere Explores Free Fire Competitiveness with Team Silence Players!
Of the many updates which will be released later, there are 5 updates interesting thing that you have to wait for Buddy Booyah, you know! Anything updates interesting to look forward to? Let's see the following discussion!
New Weapon AC80!
After updates later, there will be a new weapon, the AC80. AC80 is a Marksman Rifle type weapon, which has Assault Rifle bullets.
With the presence of AC80 on Free Fire, it will increase the excitement of playing Buddy Booyah in getting Booyah after update patches.
Buff Jota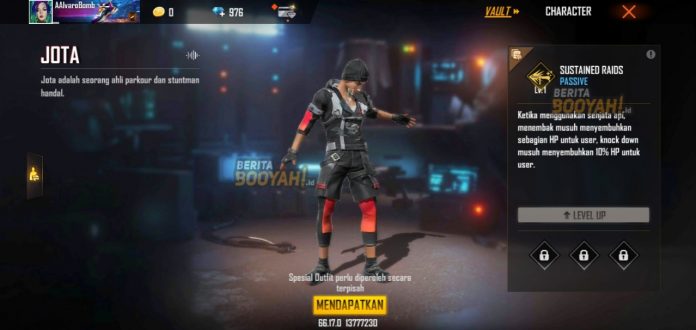 The special character of the Free Fire x Joe Taslim collaboration will get a buff after updates later. Skills Sustained Raids from Jota will be able to restore Buddy Booyah's HP every time you shoot using a firearm and when using a firearm.knock enemy.
Skills Jota's newest version will make it easier for Buddy Booyah during close-range duels. Just by launching a bullet at the enemy, Buddy Booyah will get additional HP and become invulnerable. Of course this skills This new Jota is very much worth waiting for to try later.
New Sharing Features in Clash Squad!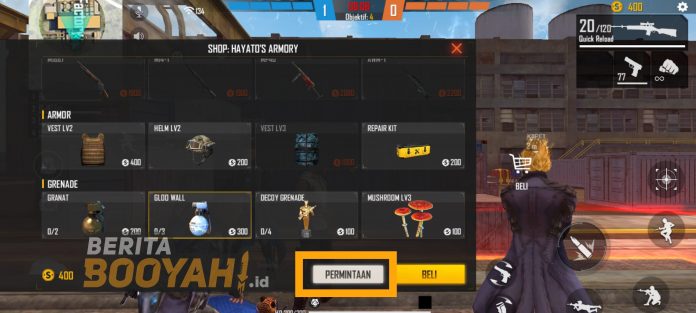 To make it easier for Buddy Booyah to fight against enemies in Clash Squad mode, Free Fire released a new feature called Request or Sharing.
This feature will make it easier for Buddy Booyah to ask to buy weapons or items to teammates. Just by clicking the Request/Sharing feature on the desired weapon or item, teammates can help Buddy Booyah buy it using his gold.
Lone Wolf's New Mode!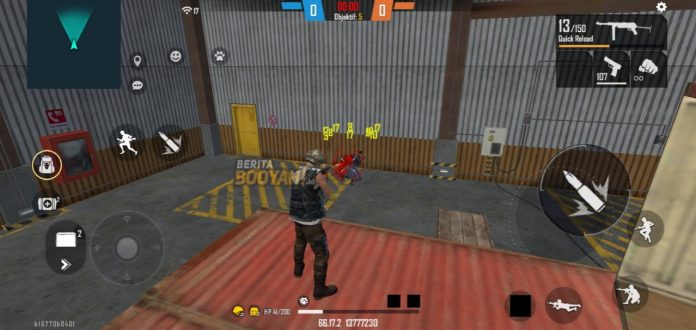 After updates later, there will be a new mode, Lone Wolf! This new Lone Wolf mode is a 1v1 war mode in a special map called Iron Cage.
So for Buddy Booyah who doesn't have a Custom Room Card, Buddy Booyah can play 1v1 against random enemies in this Lone Wolf mode.
Grenade Range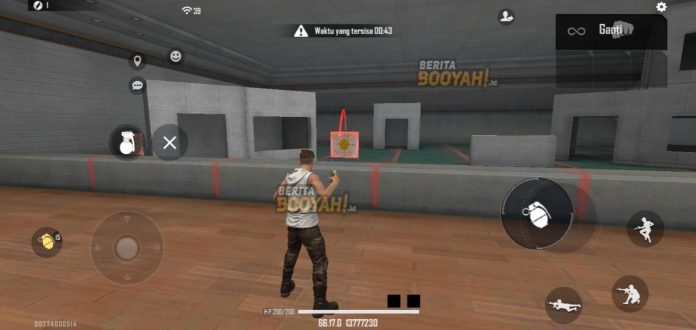 Currently, the use of grenades is very lethal and is capable of destroying and killing enemies in just seconds.
For Buddy Booyah who wants to practice using grenades, Buddy Booyah can train in the new Training Ground zone called Grenade Range after updates later. At the Grenade Range, Buddy Booyah can practice using grenades to destroy the target boardt in approximately 1 minute.
According to Buddy Booyah himself, updates which one is the most interesting and must be waited on? updates Free Fire in August this time?
---
Don't want to miss a series of other interesting information about Free Fire? Don't forget to follow Tiktok, Instagram, Facebook, and YouTube from Booyah News!