Many FF players are fighting for skins, one of which is the Free Fire (FF) dog skin which is very rare for you to get.
This skin is only available at certain events and you can't get it at the free fire shop. With a note that Garena hasn't released the skin in the shop yet.
Well, this time, we will discuss a list of Free Fire Dog Skins (FF) that you really must have until now. You can use this skin in games that beautify you.
Best Free Fire Dog Skins (FF)
The following is a list of Free Fire Dog Skins (FF) below:
Free Fire Green Dragon Skin
This skin is a shiba transformation as a pet dog in the free fire game. This skin has a green color that resembles the basic Dragon color in existing mythology.
This skin has many stages to get it. Of course, you can get it by completing missions at events that exist at that time. Incidentally, the event has already passed and the chances of this skin coming back are very small.
Actually, this skin also has levels where each level you can upgrade to get a new look.
In this skin you can also find shiba will have wings like a dragon which is good for you to use to compete.
Free Fire Dog Skin (FF) on Gloo Wall
This skin is one of the first skins to have a slow pet in gloo wall free fire (FF). This skin is a skin that was present in the FF top up bonus a few months ago.
This skin deserves to be the best free fire (FF) dog skin right now because this skin is a bit annoying and provokes enemies.
Pet shiba who as the main character with a smile looks to mock your enemies during war.
FF Fighter Dog Skins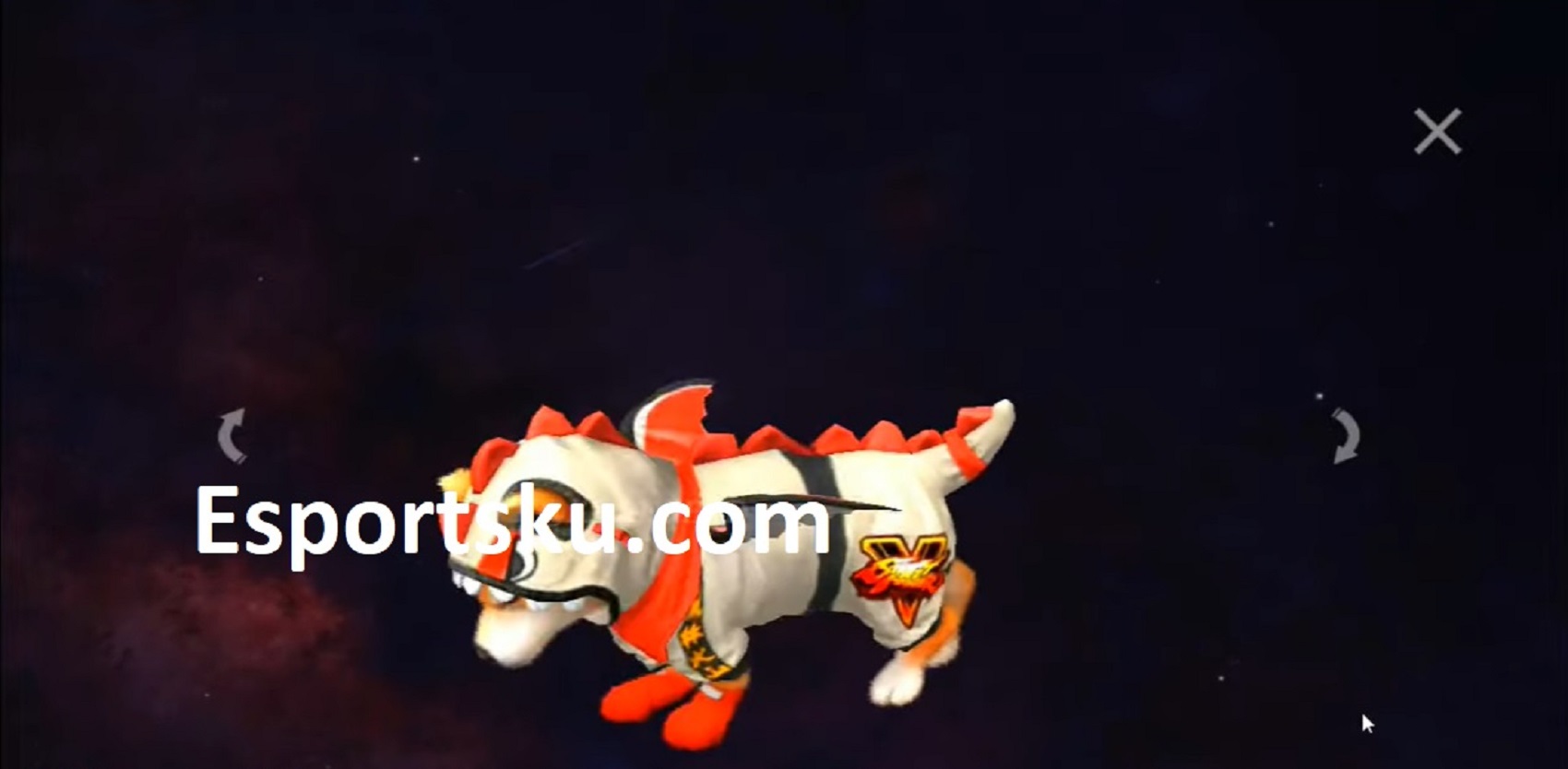 This skin is a skin that was released by Garena free fire during the collaboration between street fighters. Where shiba as the best free fire pet gets the latest skin in the form of a dragon too.
However, this time there are some differences from the street fighter logo on the skin for you to have.
Pup Mechanical Skin
It is undeniable, mechanical pup is one of the legendary pets whose skins will not be replaced until now. You can have this skin because it is a skin that is one with the pet.
To get this pet is a bit difficult for new players, now for old players, surely you already have this skin, right?
Full Steell Mechanical Pup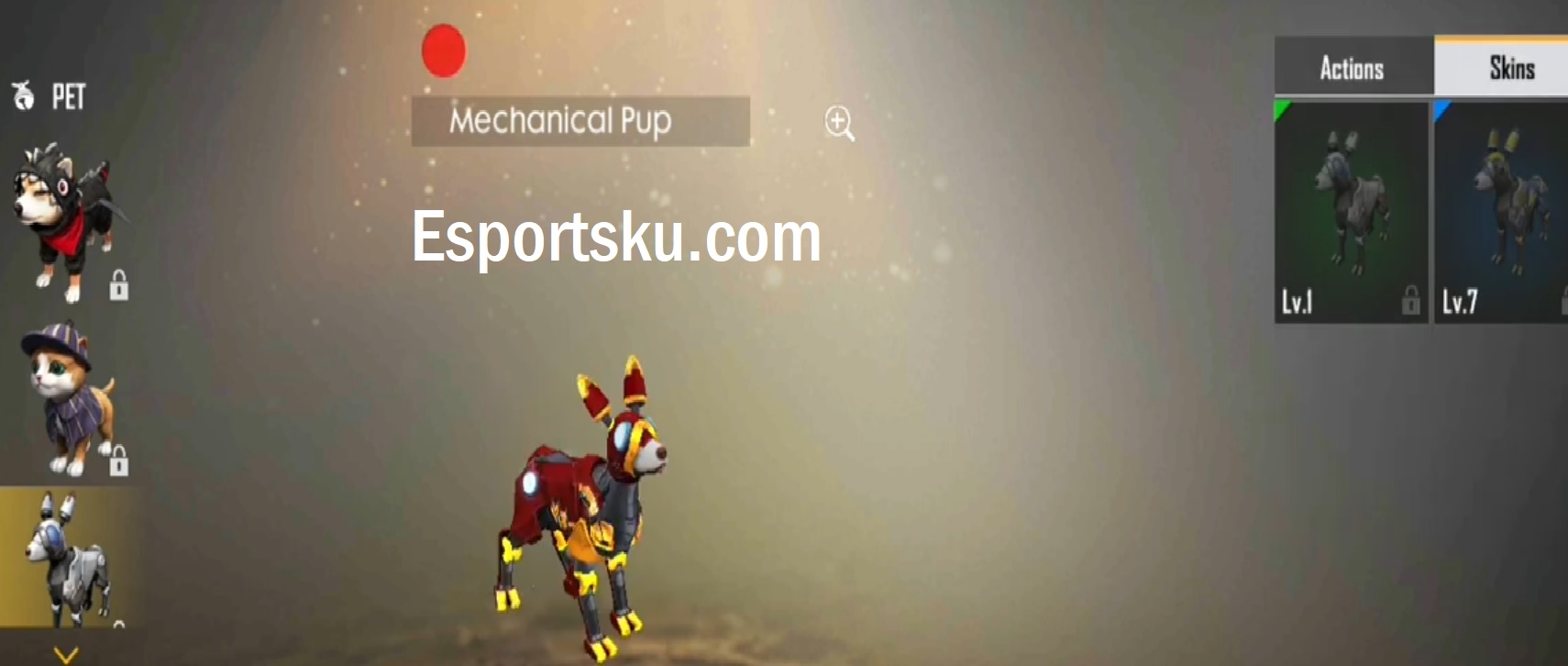 Have you ever played the diwali free fire (FF) event? well at that event you will get a skin which is one of the best dog skins for Free Fire.
You will get a skin from a mechanical put pet which is called full steel free fire. Of course, it's very easy to get this skin
This skin has a pattern like a skin with a booyah skin tone, now you can get it for free during the diwali event.
Well, unfortunately, this skin is getting rare and if you are a new player, your chances of getting this skin are very small. After all, one sign that you are an old player is to have this skin.
Well, those are some of the best FF dog skins that you can get in this free fire game. Don't forget to follow on Instagram, yes, it's goofy