3 Easy Ways to Get Free Diamond Free Fire (FF) 2021!
Usually to get cool items in Free Fire (FF) players will need quite a lot of Diamonds.
Even so, not all players can afford to refill their FF Diamonds all the time, and they need another alternative to be able to keep getting Diamonds without spending money.
If you are one of the players who are looking for that, in this article we will discuss how to get free Diamonds in 2021!
Giveaway Streamer Booyah Live
Booyah Live is a streaming platform for Free Fire (FF) players which was just released in mid 2021.
Because it has just been released, the website often presents giveaway events where they give out Diamonds for free to players.
These Diamonds will be shared by several exclusive streamers from Booyah Live and if you are lucky you can get up to thousands of free Diamonds.
Look for FF Advance Server bugs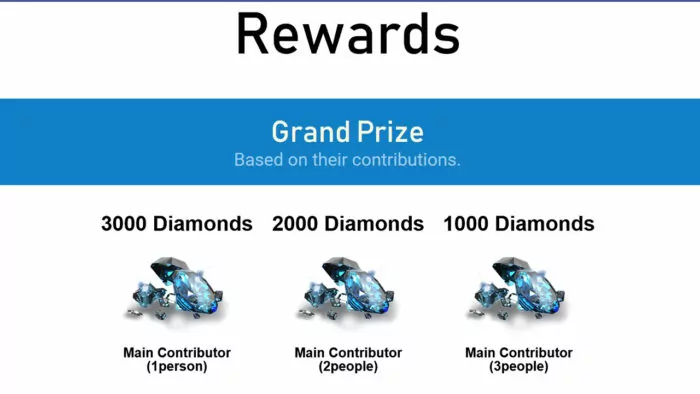 Every two months, Free Fire always brings new big updates. But before the update is released, usually they will open the Advance Server.
Some players will be able to gain access to the server, and the fun thing is, if you find a bug and report it, you can get free Diamonds.
Also Read: Injector FF Max V2 APK, Will Make Aim So Hard?!
The diamonds you can receive can be up to 3000 Diamonds, so all you need to do is look for bugs!
Google Opinion Rewards
Google Opinion reward is an official application released by Google and is a trusted application.
Well, did you know that this application can be used by players to get Diamonds for free.
In Google Opinion Rewards, you can conduct a survey by answering a few questions. After answering these questions, players can get Google Play credits which can later be used to buy Diamonds!
Also Read: When is Free Fire (FF) 2021 Birthday? Turns out this date!
Also Read: Free Fire Redeem Code (FF) August 22, 2021, Grab it!
That's an easy way to get FF Free Diamonds in 2021! Don't forget to visit the SPIN Website for more information, and follow our Instagram and Youtube accounts!