Now we can know 10 Things That Are Rarely Seen In Free Fire Again (FF), one of the things you should probably know in the game. Because maybe one of them has several advantages, especially for those of you who are curious about what it is.
For the development of the Free Fire game itself, there have been many changes, you will continue to see many new changes that exist. Maybe those of you who have always played this game, will definitely feel some new things, there are already many in this patch.
Especially for yesterday's presence of the Free Fire OB29 Patch Update, one of the updates that provides many cool updates that we can try now. You'll all feel even better prepared, if you really have to try some of the developments that are now available.
The presence of many new items until 10 Things Rarely Seen In Free Fire Again (FF), maybe you can reminisce again later. Because indeed some that have disappeared or we can't find them are quite interesting and make us curious too.
Things That Are Rarely Seen In Free Fire Again (FF)
Mini Turret
If you are a Free Fire player in 2021/2021, you must know the Mini Turret, one of the most powerful defense items. Because its nature is indeed similar to Gloo Wall, we have to put it first and then it will automatically be installed immediately.
The Mini Turret can indeed be destroyed when hit by an enemy attack, but unfortunately this item is rarely seen. In fact, we can only see it in the Custom Room, depending on the maker, whether or not to pair the item later.
Decoy Grenade
Then you might feel lost because the Decoy Grenade is rarely seen, even yesterday there was news that this item was getting more and more. But during Ranked games or Clash Battleroyale, it turns out that this Decoy Grenade is rarely used and almost no one uses it.
It does look difficult for us to find, but this is also one of the items that are rarely seen by all of us. At first it used a lot, but now it's getting here no one wants to do that and ignores it.
Jai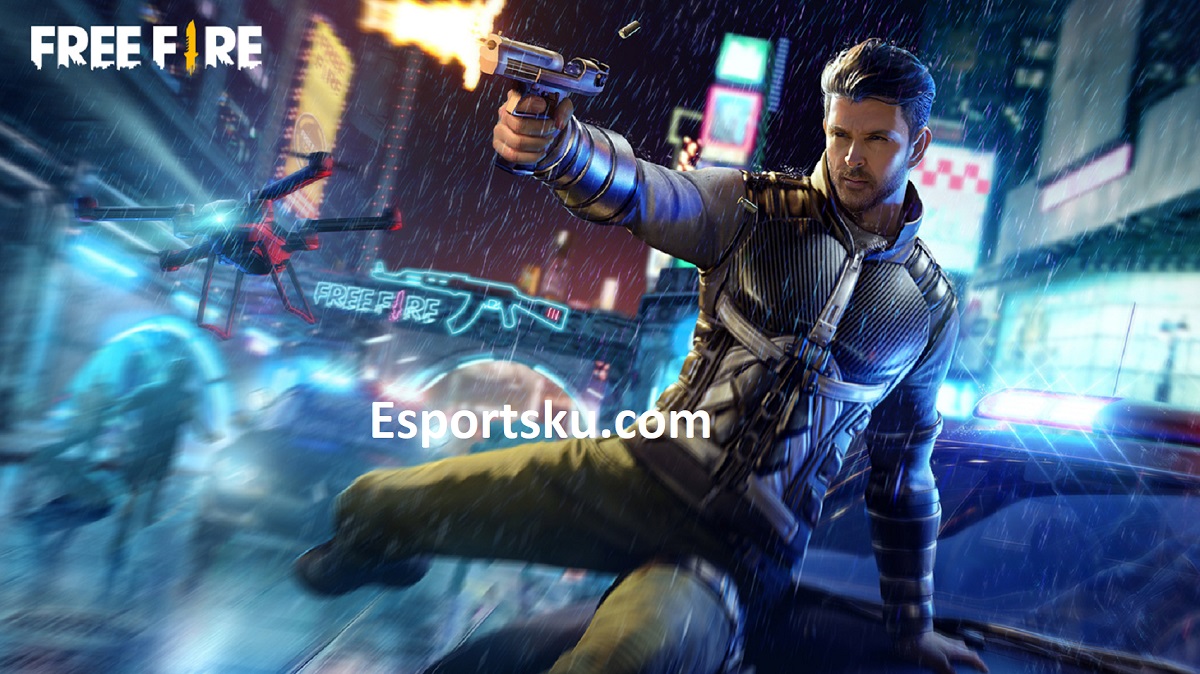 It's not uncommon for the name Jai, because this character has officially disappeared and will not be present in the Free Fire game. Even those of us who may not have it, will not be bored anymore because Jai is already one of the most limited.
Yesterday there was also information about Jai's Character Deleted by Garena Free Fire, reportedly there are several things he has to do first. But for those who still have Jai until now, of course we can still use it in a match against against as well.
Pepeng Shot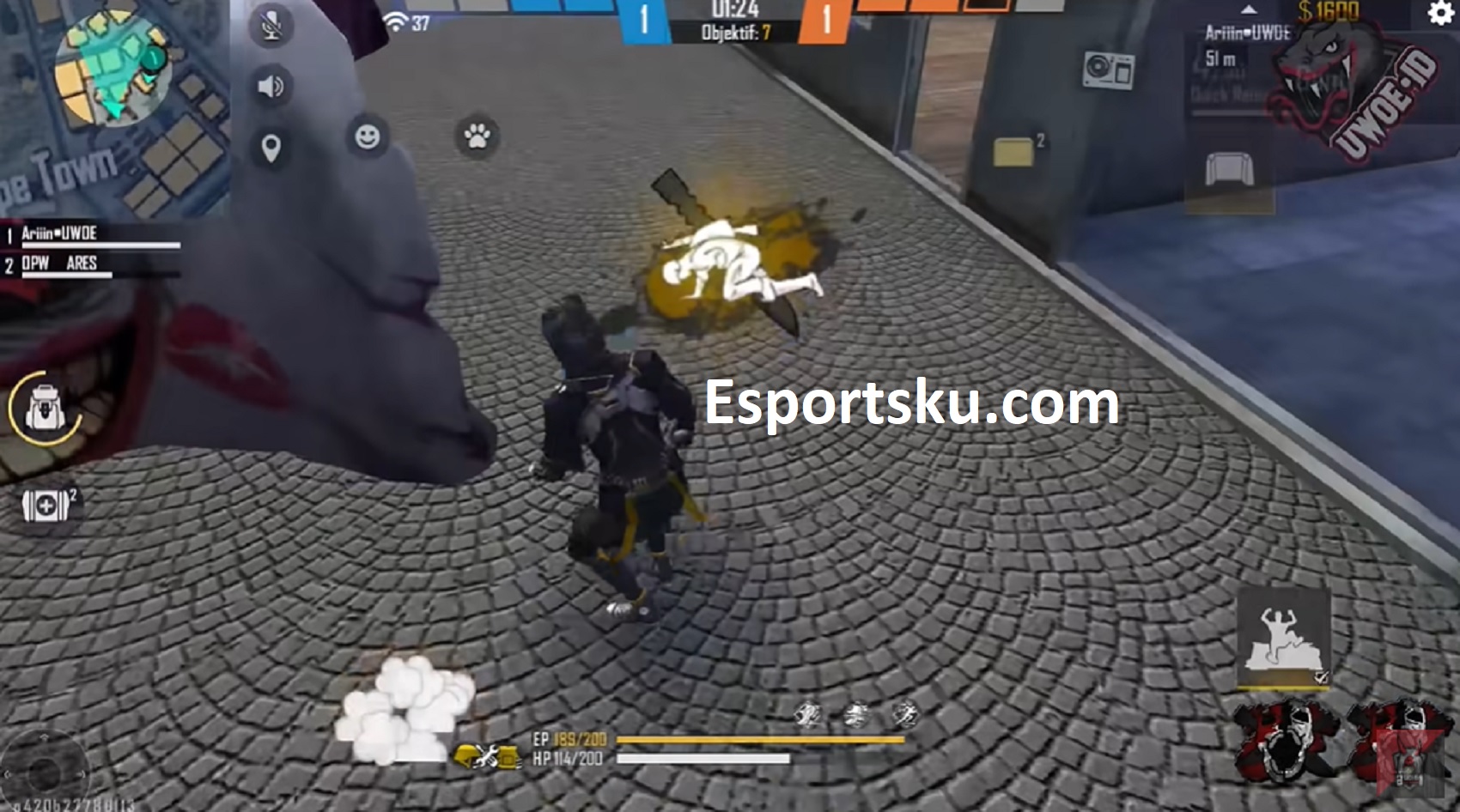 One of the techniques that is quite legendary, especially since the creator of this Pepeng SHot is Budi 01 gaming. You may know and also know for sure this Youtuber, because he often shows video content full of funny things when playing the Free Fire game.
In the past, many used the Pepeng Shot or Emote technique before shooting, but now they are rarely used. In fact, they are more focused on doing close combat, rather than having to do Pepeng shots when attacking the enemy.
Flying Dragon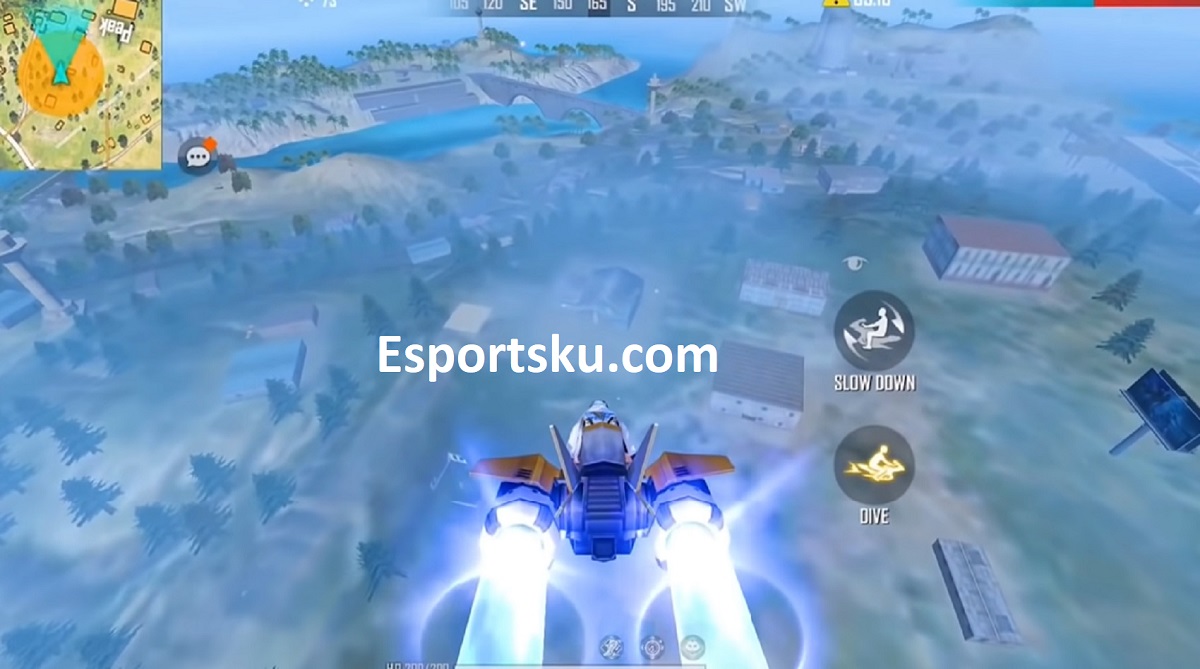 It's not wrong if in the past when Elite Pass season 13 was related to Dragons, there were these animals flying here and there. Even on the Bermuda or Purgatory maps, this dragon has a black color and many are curious to ride it.
But it's starting to be rarely seen again after the Elite Pass theme is finished, surely those of you who have seen it also want to know the feeling of rising. Because according to reports this Dragon will appear in some conditions, but will not appear again in 2021 now.
Things That Are Rarely Seen In Free Fire Again Are CG15 Weapons
There are also weapons that we rarely find in games, because the CG15 Weapon is among the rarest now. You could say that this CG15 is a pretty good weapon, even the type itself is an SMG and has disappeared since 2021.
Reportedly many protest that this weapon is present at Battleroyale, even finding it is very easy. However, after considering the damage that SMG gave, it was finally officially deleted in Battlroyale mode until now.
Meta Chrono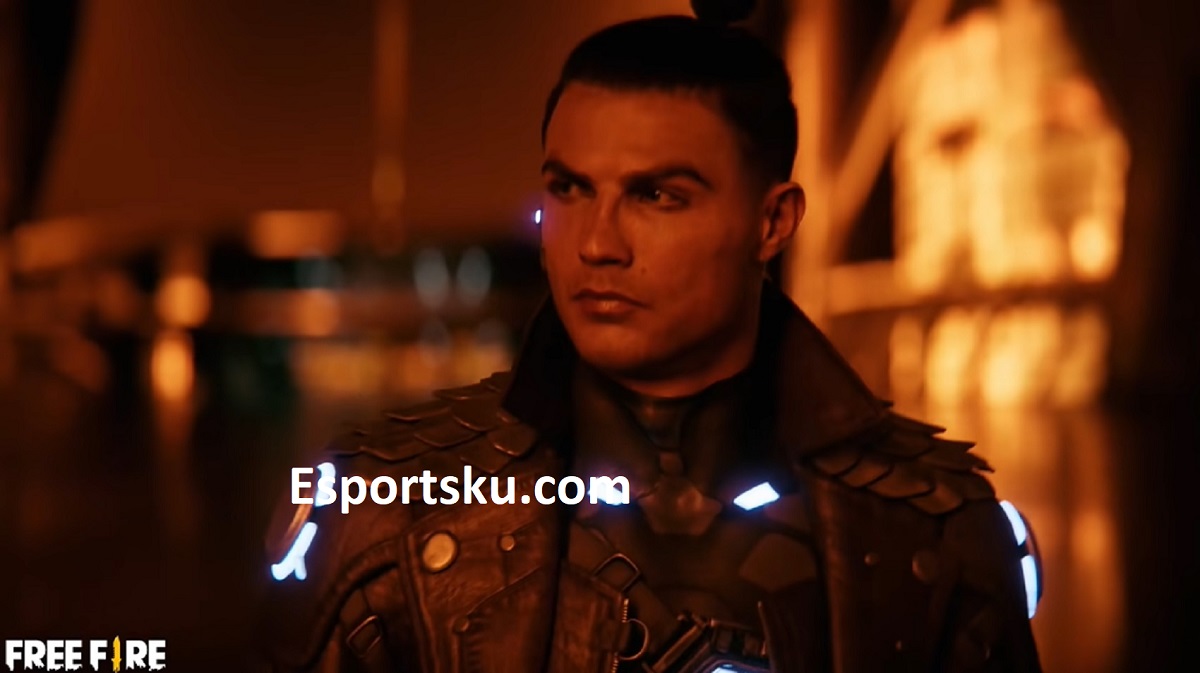 Wow, if this has been quite rare since early 2021 or after Chrono got Nerf, many have switched their character functions to Wukong. Even Wukong's own abilities are superior, many players have finally left Chrono now.
Meta which was initially quite busy but eventually disbanded, Chrono is now not a mainstay anymore. There are still some players who use it, but it's not like it used to be before it got hit by a pretty bad Nerf.
Things Rarely Seen On Free Fire Anymore is MP5 Booster
If you are aware that in the past there was a Special Attachment Update, this MP5 Booster is the one we often find when competing. But unfortunately it has to be deleted and you won't be able to see it again, because MP5 Booster has reportedly joined.
So we can say that this MP5 has an Ordinary and gold color, when you boot the gold one there is a Booster. But if you take the usual or normal, you won't get any additional attachments at all later.
Letda Hyper Mask
Yup, this is definitely going to be rare for players to see again, even difficult for us to get even though it's re-released. The masks that Letda usually wears are popular, even yesterday they were also back with Loot Crates, which were quite cheap.
However, because many people protest if rare items come out again, this mask finally disappears from the gift exchange. Even after it was erased, there were still many who managed to possess it at that very moment.
Things Rarely Seen In Free Fire Anymore is Ford
We can say that you will rarely see Ford's character used by many players, even being included in the nominations this time. Ford is a character that can make us survive stronger, when we are in the zone of damage without feeling difficult.
Maybe those of you who are still using it also rarely use their skills, mostly because of the appearance of a strong Marine. This reason can indeed make sense, because we use it for the shape of his body posture.
Event Magic Cube Old Version
Remember that the oldest version of the Magic Cube Event is not, it can even be more expensive than Incubator Royale. This Magic Cube event has quite a lot of fans, because they can get a lot of very rare gift bundles.
Before the existence of the Magic Cube Exchange in the Shop, it used to be through a Web event and had an expensive price. It's not that we collect for free, but we have to pay with Diamonds if we really want to have the prize when the event appears.
After knowing 10 Things That Are Rarely Seen In Free Fire Again (FF), maybe one of them is indeed difficult for us to see again now. There are even some things that you might use when competing, such as using items that often give you victory.
Moreover, now there are 30 Best Free Fire Loot Items, even now there are players who take advantage of it. So this shows, if the meta or the good ones we can always rely on when fighting the enemy.
Keep visiting Kabargokil for the latest information, Follow our Kabargokil Instagram and YouTube news, too!