Let's take a look at 10 FF Emotes that Trigger Free Fire's Enemy Emotions, with something like that you will indeed know and want to try that emote too.
Because what we know from these 10 Emotes, maybe there are those who already have it and also some of them who don't have the Emote.
Of course, with the presence of all the new updates this time, it could indeed make us more superior with the presence of new Emotes like that. Because now, we are also definitely waiting for other updates.
Because for now there are 5 Best Emotes in Free Fire (FF), which will make you interested in having them.
But it's no less cool than some Emotes that are still in this game, because they are easy to get as well as the players.
Especially if for now there are 10 FF Emotes of Free Fire Enemy Emotion Triggers in the style of Kabargokil, use them and you will get better when playing,
Free Fire FF Emote Trigger Enemy Emotions
LOL
For the first emote and it has been in for a long time, as one of the triggers for this emotion is Lol and it's still happening until now.
LOL it's a term Laughing by outsiders, where this will be issued if there is indeed something funny or a joke is going on.
But if on the Indonesian server, this Emote is used, it will definitely trigger the enemy to become emotional or angry when competing later.
Because LOL itself has another meaning and only gamers know, we can get this Emote for only 150 Diamonds in the Shop.
Dab
Then you might know an Emote called Dab, which later on from the style is to make hands like upwards and cover the face.
Of course, this Emote is one that can trigger the opponent's Emotions to heat up, especially when killed and then we use this Emote later.
It's just that for now Emote Dab is no longer presented, because in the past it was only present in the Luck Royale Event.
But those of you who have an Emote like this, can still be used to later trigger the emotions of the enemy that you managed to defeat while playing.
doggie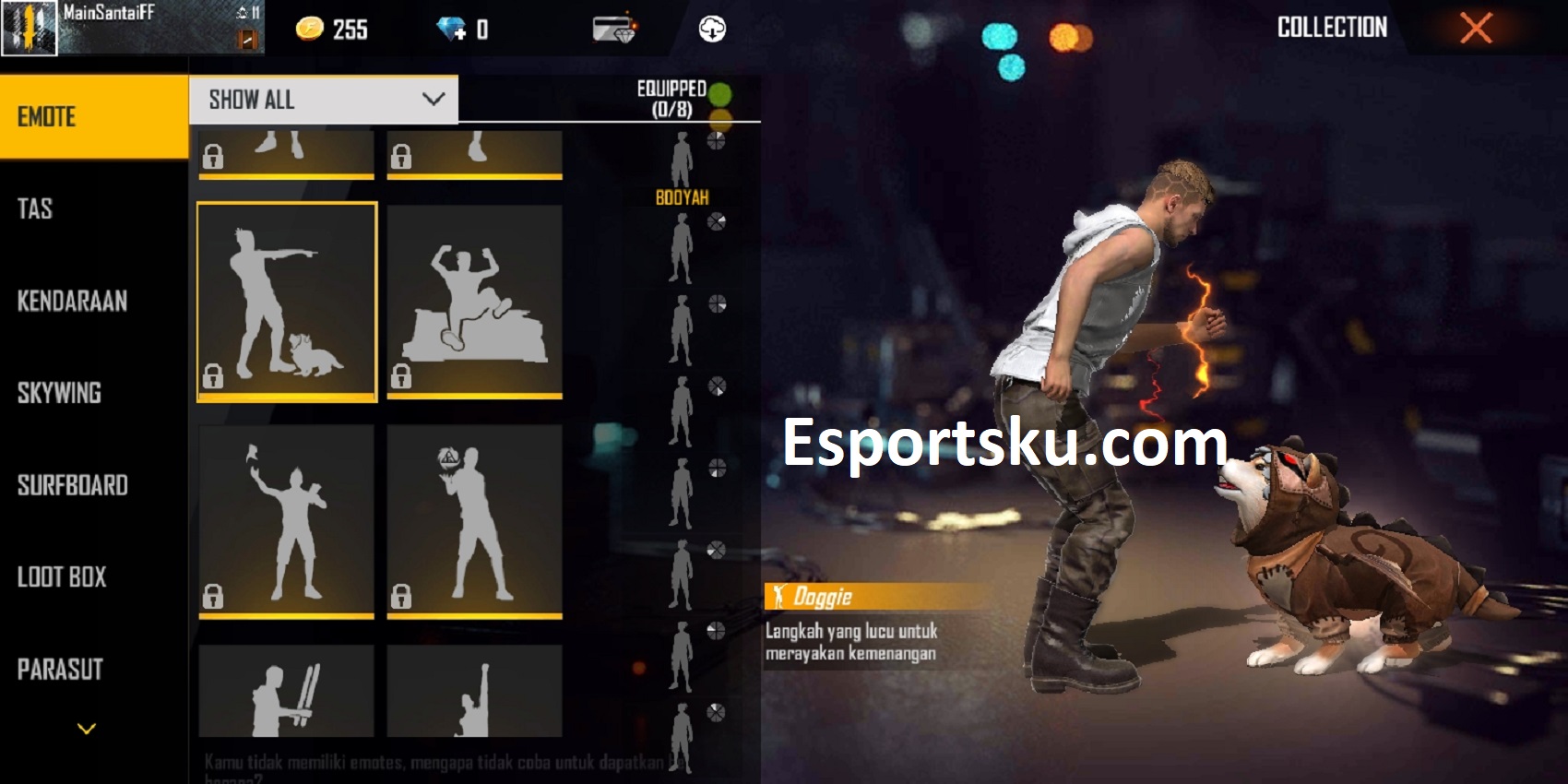 Then there is another Emote called Doggie, where this can make the players can be triggered by their emotions because it was done to them.
Because what we are going to do with Doggie is Emote, which will make Free Fire characters dance with Pet Shiba like that meme.
Of course, by using this Doggie Emote, annoyed players will not be able to hold back their emotions anymore to be able to accept defeat later.
Even so, we can no longer get this Emote, so it's a shame you can't have it except for a few people who have it.
Provoke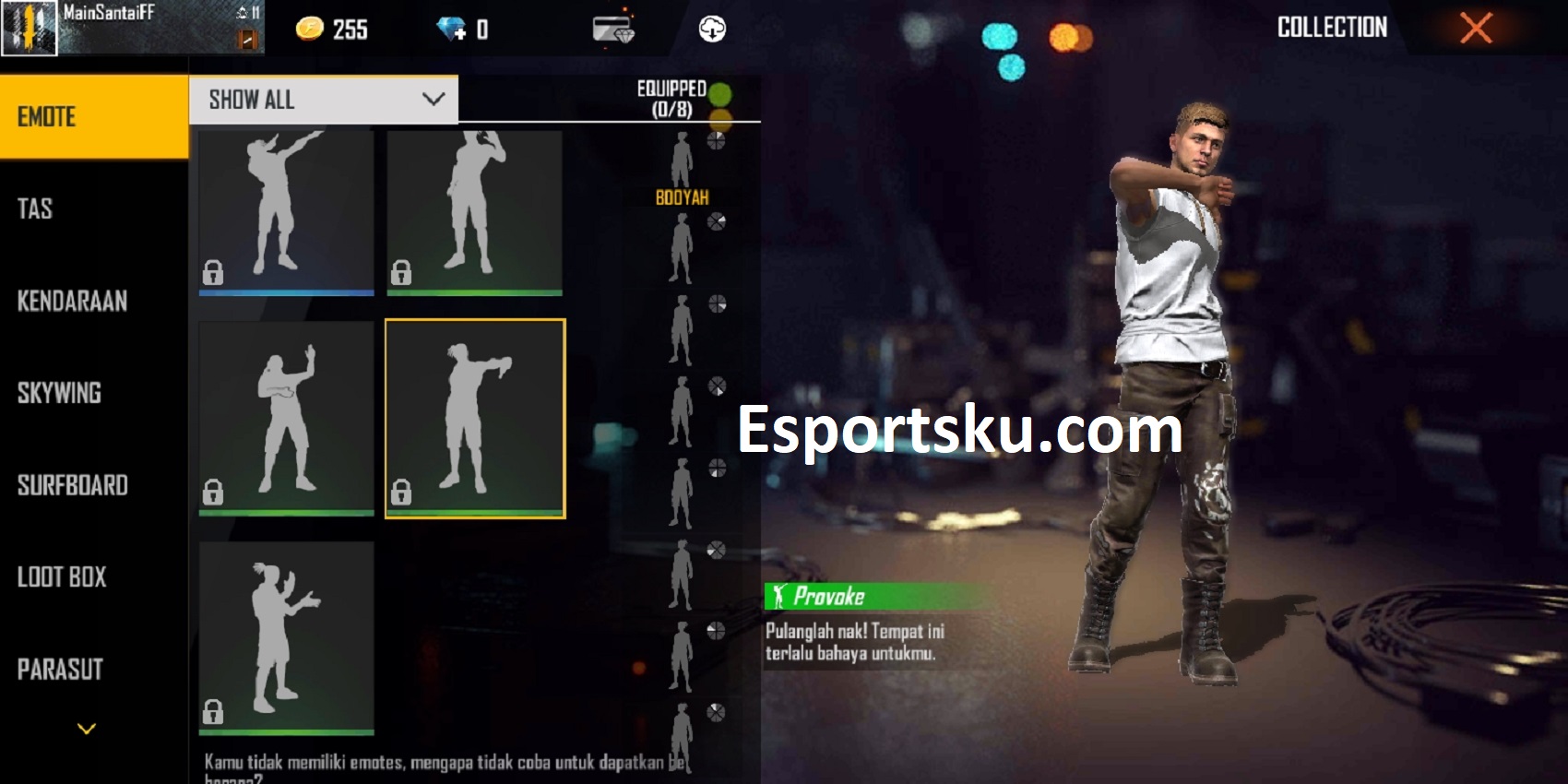 You could say that this Emote is like provoking other players, to get angry and emotional because of the style given by this Emote too.
Because Provoke will make our Thumbs down, when seeing Enemies who are ready to attack or Knock to trigger them later.
Especially when you manage to kill, surely this Emote will be one of your choices to make them become Emotions later.
Get this Emote at a low price in the Shop, you only need to use 150 Diamond Free Fire for something like that.
Applause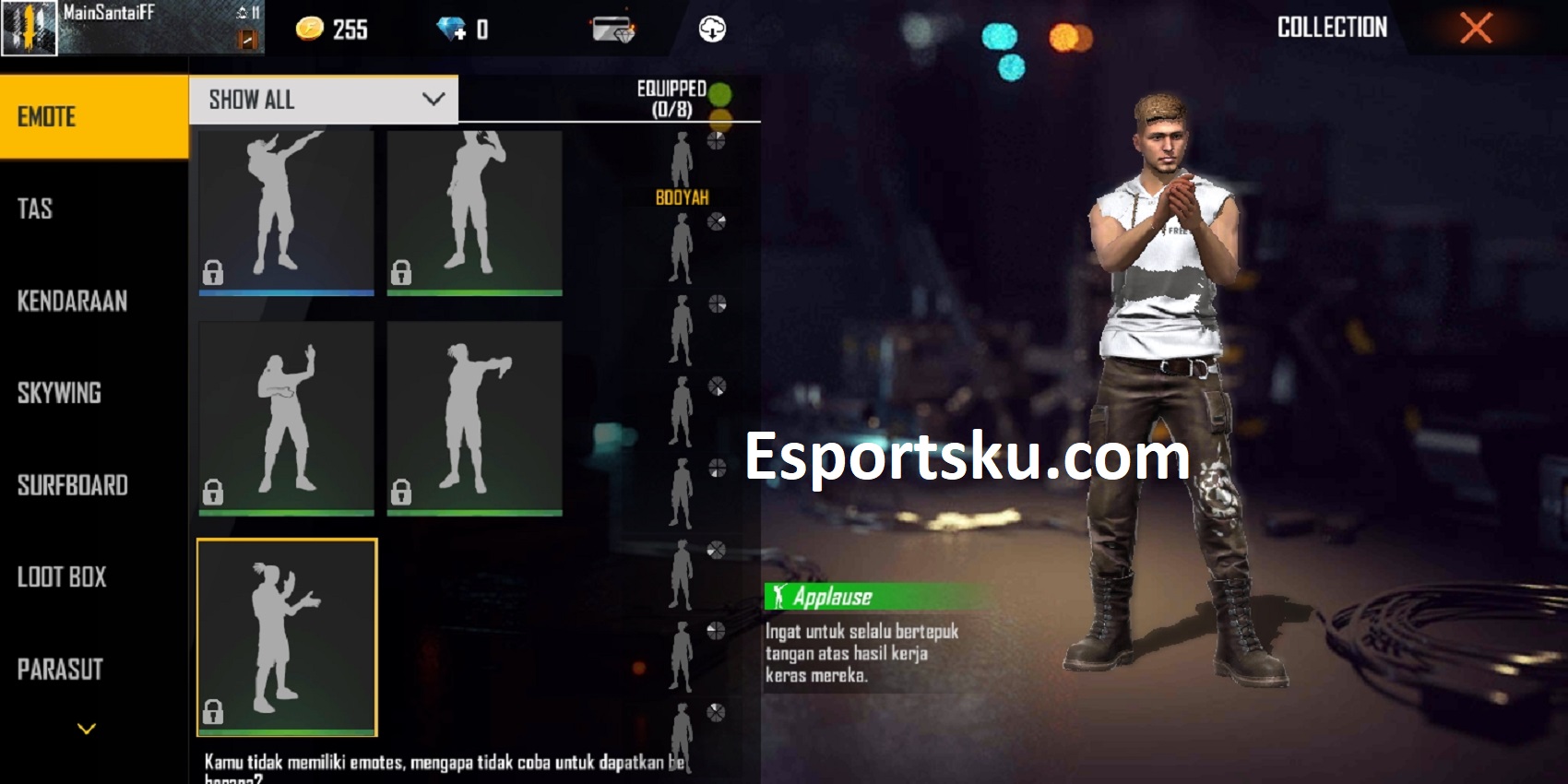 The next emote is Applause, so later your character will applaud when they succeed in doing a Kill or set by Booyah as well.
Of course, with the presence of this Emote Applause, you will not be separated from making the enemy's emotions be triggered too.
It's just that this Emote is less desirable and will not be understood by the enemies, when you manage to kill him then the emote is like this too.
Even so, the price of the Emote is very cheap, you can only spend up to 150 Diamonds to get it.
Pirate Flag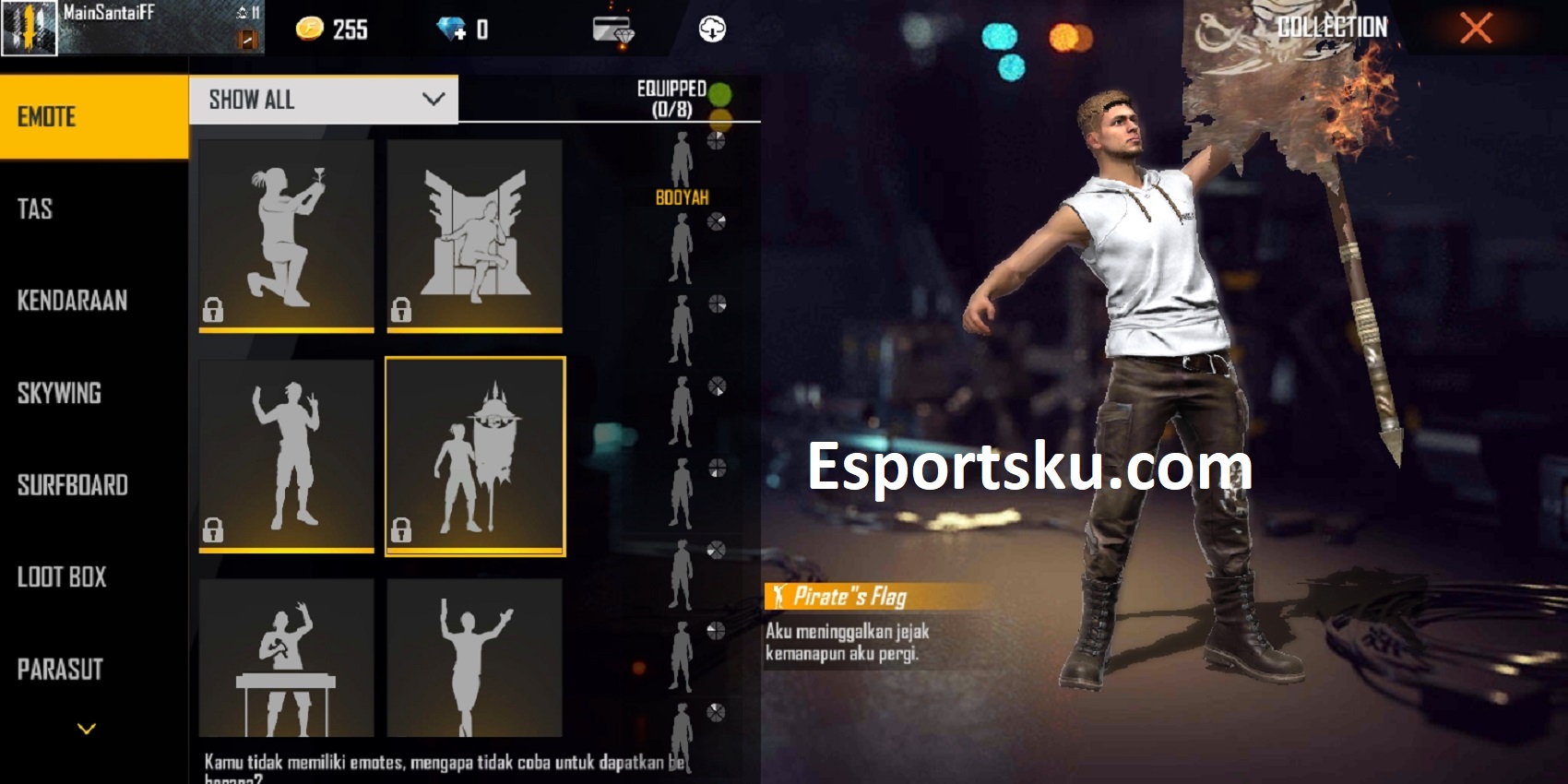 The Pirate Flag has become one of the rarest Emotes, because this is indeed not being presented by Garena because it has appeared several times.
But the Emote can trigger the enemy's emotions to go up, because we will later give a sign that the enemy here has been defeated.
By installing it, it means we are the same as making the enemy angry and emotional because he managed to take his area by installing a pirate flag.
Even if this Emote has installed 1 Flag, it will definitely continue to be in that place even though we are going away from that place too.
Shoot Dance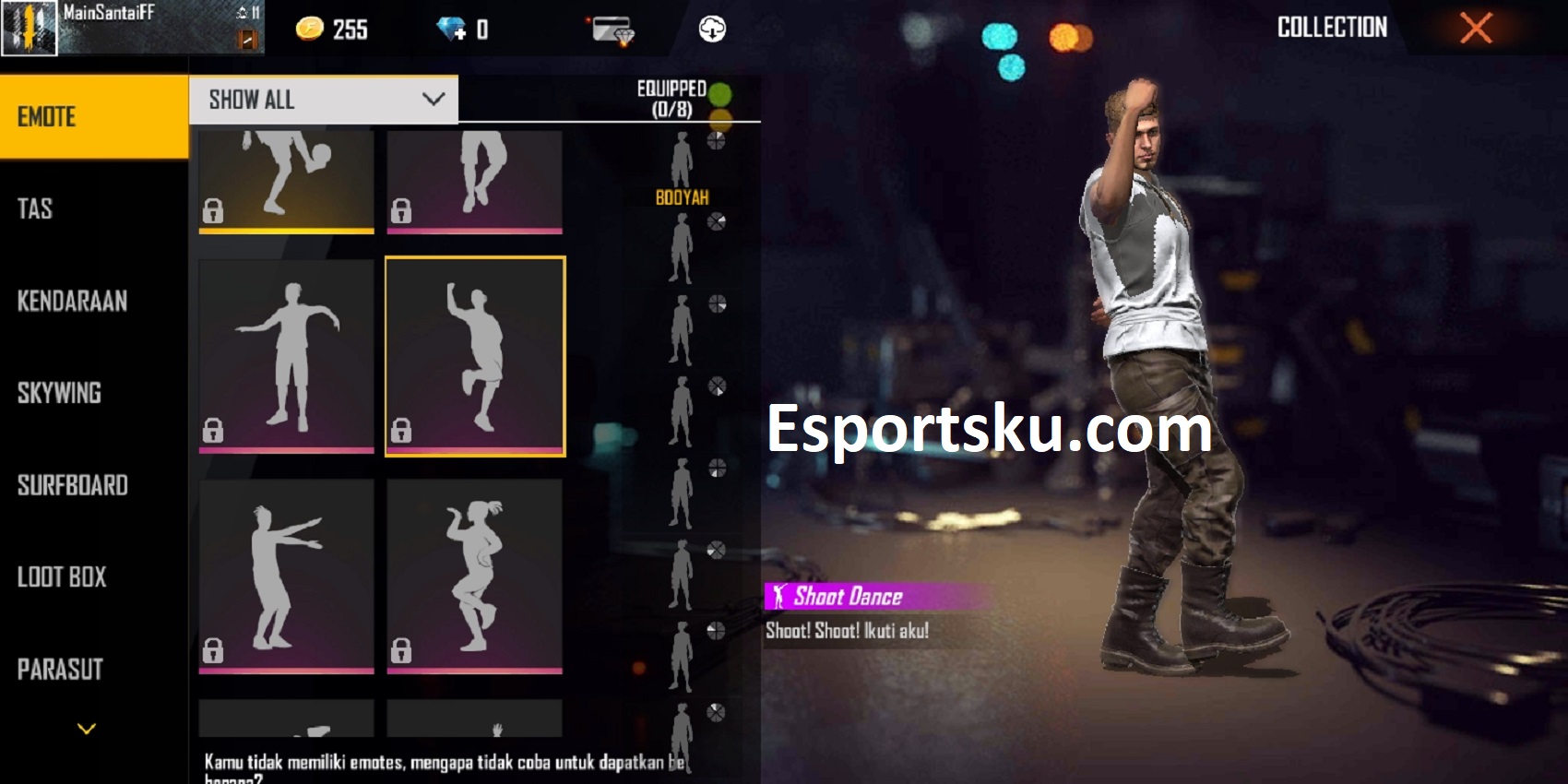 It's an Emote that is familiar with its movement, it's no longer surprising if the Emote can really irritate a lot of enemies.
Because we will do a dance that raises 1 leg and 1 hand that moves forward and backward.
Then usually the character that we use will give a normal facial expression that might make the player annoyed too.
This emote can trigger the opponent's emotions to rise easily, you only need to spend 350 Diamonds to get it later.
Threaten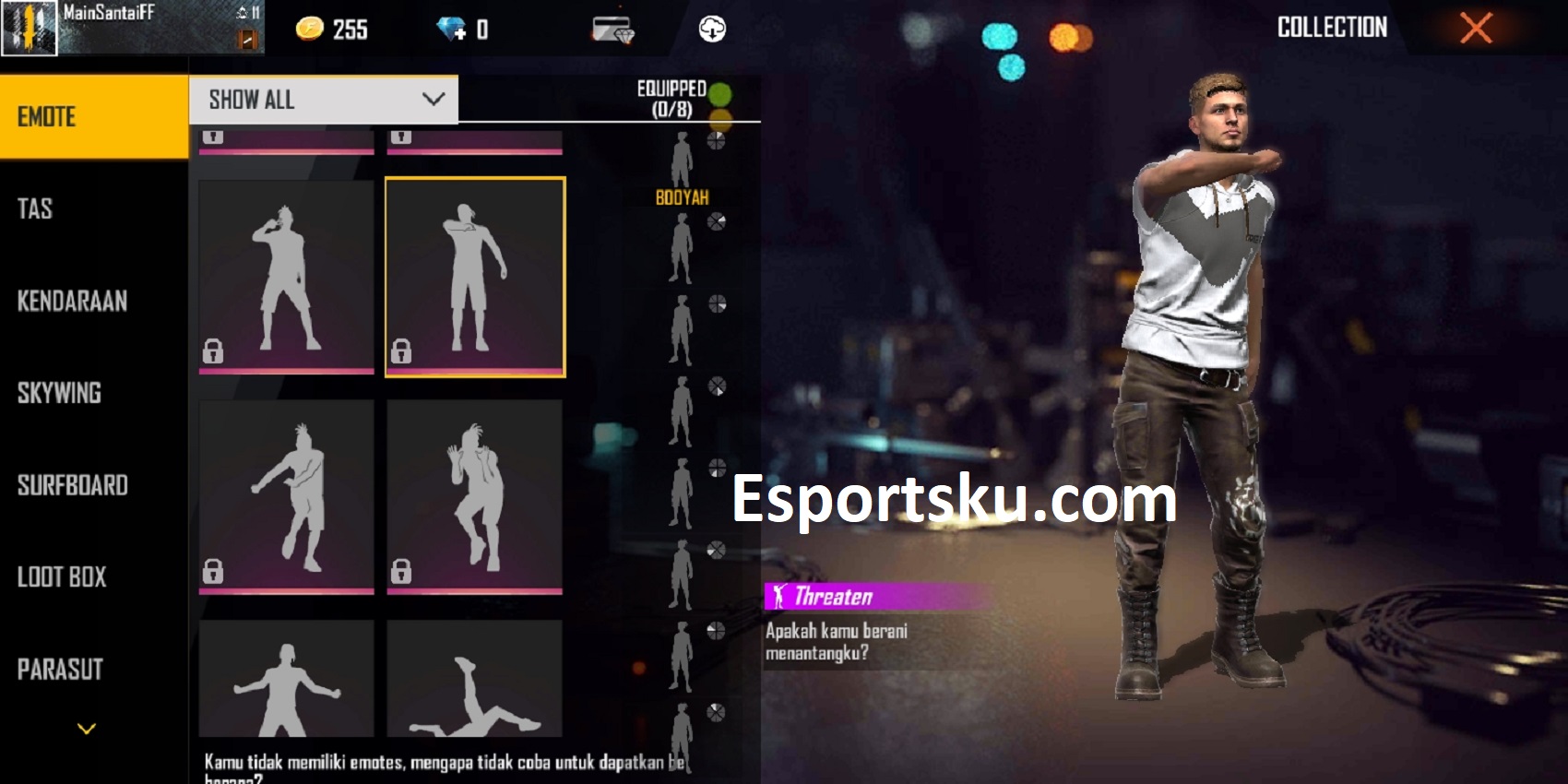 Then you can also show the enemy that we can be one of the threats against them with this Threaten Emote.
Because by using the Emote, you will later give a style that shows the cut on the Head.
So if indeed the enemy is really easily triggered by his emotions, of course something like this can happen and you don't have to worry about fighting him.
After all, getting this Emote is quite easy, just take out 350 Diamonds, you can buy it from the Shop.
Iam Saitama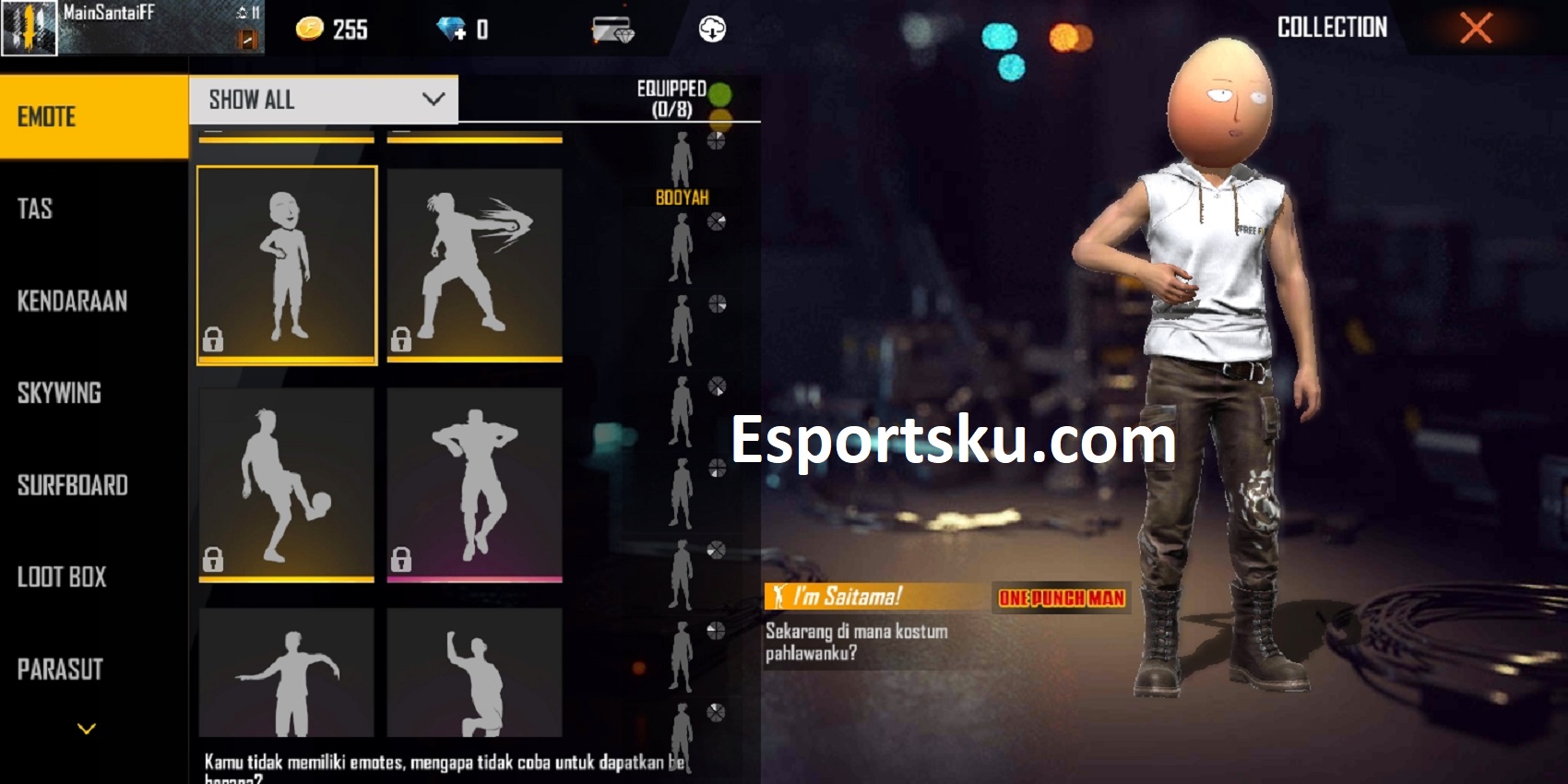 One of the most recent collaboration Emotes, about Saitama who has become a Bald Hero in the Free Fire game apart from the Anime only.
He also left an Emote named Iam Saitama, if you later use it, it will immediately change the shape of his head.
Try to use it when you kill the enemy, your character will turn his head into Saitama whose face is impressed and then scratch his stomach.
In the past, this emote was presented in the Shop, but after the collaboration no longer existed, it was finally deleted or sold by Garena.
Tea Time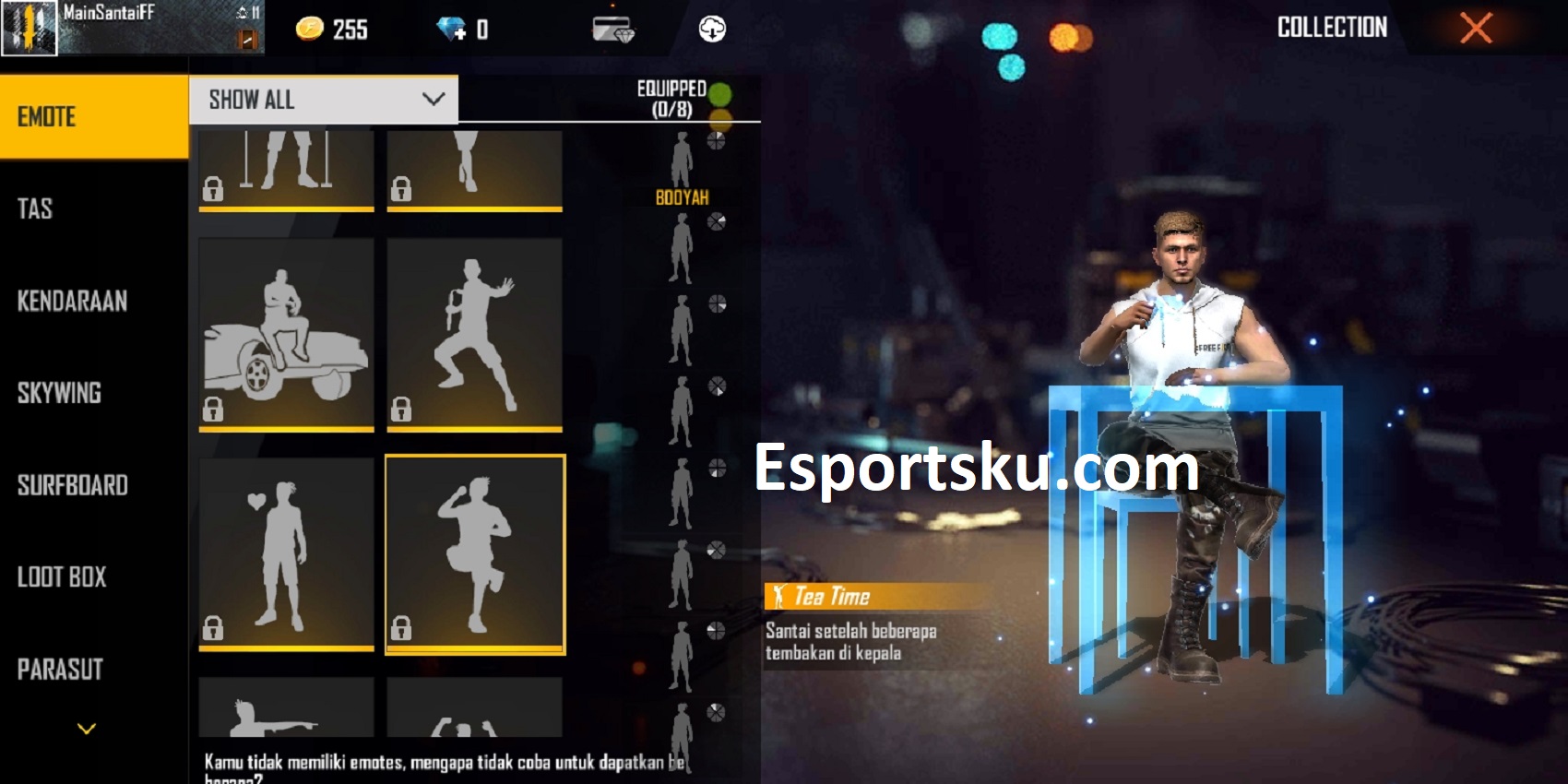 The emote that can trigger the opponent's emotions is Tea Time, so later we will demonstrate the style of Drinking Tea to a dead enemy.
Like nothing happened after fighting him, so we can relax without having to think about the enemy who lost earlier.
Of course, things like this will trigger his emotions, so he who is annoyed may immediately stop playing Free Fire and rest.
You can buy this emote in the Shop, the price is also very cheap, only 350 Diamonds.
After you know the 10 FF Emotes that Trigger Free Fire's Enemy Emotions, what one of them do you want to use later when competing?
If you have, then it's not wrong if you use one of these Emotes in the match later.
Especially for the 5 Free Fire Booyah Celebration Emote, you definitely won't want to miss any of the events when you win.