There is an Easy Buff Hero in Mobile Legends (ML) that you can use in the early minutes.
Buffs are one of the most important things for you to get, to make your heroes stronger. Each buff has a different additional stat, depending on the type of buff you get.
Many Hero Mobile Legends (ML) are in dire need of buffs. With buffs, you can attack enemies more easily, because buffs can increase your attacks higher.
However, it will be very dangerous if the buff you want to get is taken by the enemy or reset so that the creep buff blood increases again. Many heroes can do this, making it difficult for the Hyper team to take buffs.
Here we have a list of Easy Buff Heroes in Mobile Legends (ML), which you can try in Mobile Legends. If you want to try taking enemy buffs, you can try the heroes below.
List of Buff Riot Heroes Easily in Mobile Legends (ML)
Some of the heroes below have skills that make them the most riotous buff very easily in the jungle of mobile legends enemies. Here's a list of heroes that you can try:
Franco
Franco is a hero who can hook from afar, allowing him to easily attract enemy buffs. Indeed he is very difficult to riot or take buffs, but he can reset buff blood easily.
Riot Easy Buffs in Mobile Legends (ML) With Johnson
By using Johnson, you can hit the buff from the enemy so that the buff and the enemy who is taking the buff are damaged and stun. So, you can interfere with enemy buffs with the opportunity to riot buff mobile legends
Natalia
Natalia is one of the assassins who can disappear from the enemy's sight. You can observe the enemy's buff, and wait for the right moment to riot. Natalia also has a skill that makes it very easy to run from enemies.
Kagura
You can use Skill 1 kagura to interfere with enemies in taking buffs. If the buff's blood is dying, you can use the ultimate and deal large burst damage to the buff.
Guinevere
Guinevere has a strong disable skill with high damage. By using the disable skill, the enemy will find it difficult to move and receive very high damage.
Beatrix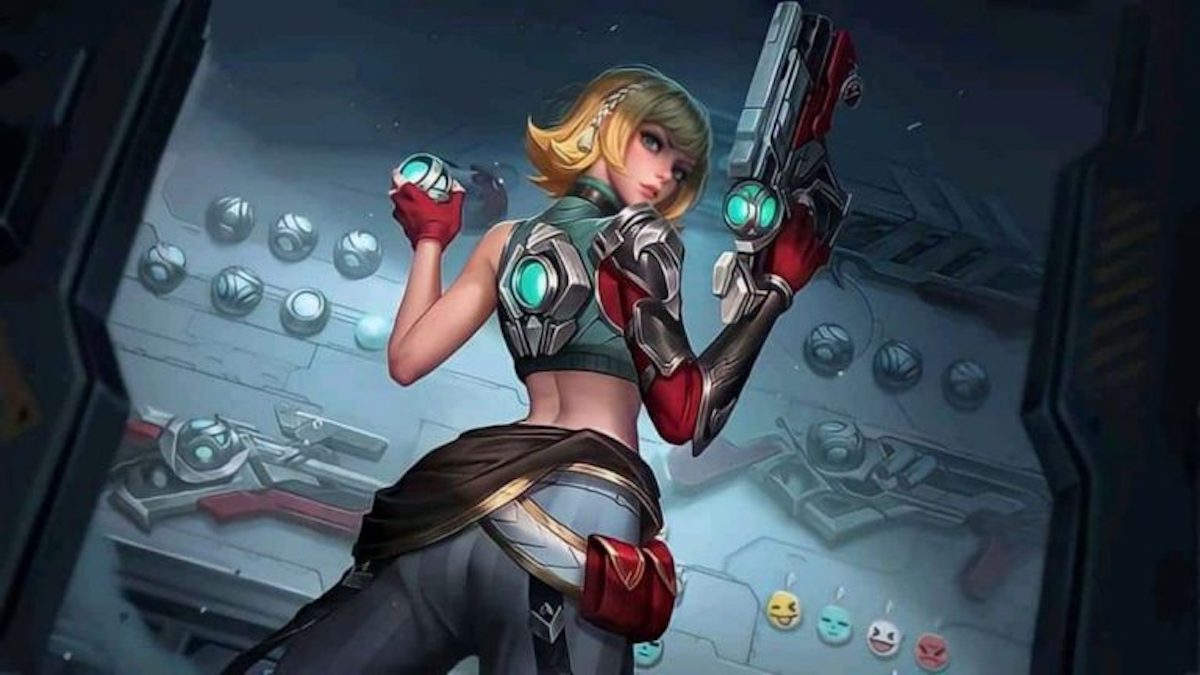 If you want to steal buffs from enemies using Beatrix, you have 2 ways. You can bomb the buff with a bazooka, or use a sniper from a distance. You can also use a shotgun, but it will be difficult to run later.
Eudora
Eudora's 1st skill is very fast and deals high damage. With skill 1, you can immediately take the enemy's buff when dying. The skill is very strong but you need the right timing in order to take the buff.
Vale
Vale has a very strong CC skill from his 2nd Skill. You can attack buffs and enemy heroes who are taking buffs easily. You only need to use skill 2 to give the airborne effect, then burst with skills 1 and 2.
Hanzo
Hanzo has a skill that can eat creeps instantly, it can even be used at the beginning of the game. Unlike other heroes who have to wait until the creep's blood is dying, Hanzo can eat it instantly.
Cecilion
Cecilion has high and wide CC and Burst damage skills. By using this skill, you can attack enemy buffs and enemy heroes simultaneously easily from a distance.
Those are tips about Easy Buff Heroes in Mobile Legends (ML), which you can try. By using this hero, the enemy will find it difficult to take the buff, because you can continue to riot in the jungle
Also Follow Our Social Media on Instagram!