So you have to know the 10 Coolest Free Fire Grenade Effect Skins (FF), of course with these Skins it will make you cooler too.
Of course, with things like this, there will be many choices that will make you interested in getting cool skins like that too.
Various skins and cool items that are in the Free Fire game now, there are already many and of course they can be put to good use.
Not only that, you may also like the Skin in a cool item that can be used when competing later.
Because right now there is also a Free Fire Grenade Skin Advantage that you can use, when fighting enemies in the game as well.
Especially for now, Grenade really has a variety of skins that can be used when used.
Especially for part of the 10 Coolest Free Fire Grenade Effect Skins (FF) in the style of Kabargokil, we must know and maybe be interested in being able to have these Skins too.
10 Coolest Free Fire Grenade Effect Skins (FF)
Swagger Grenades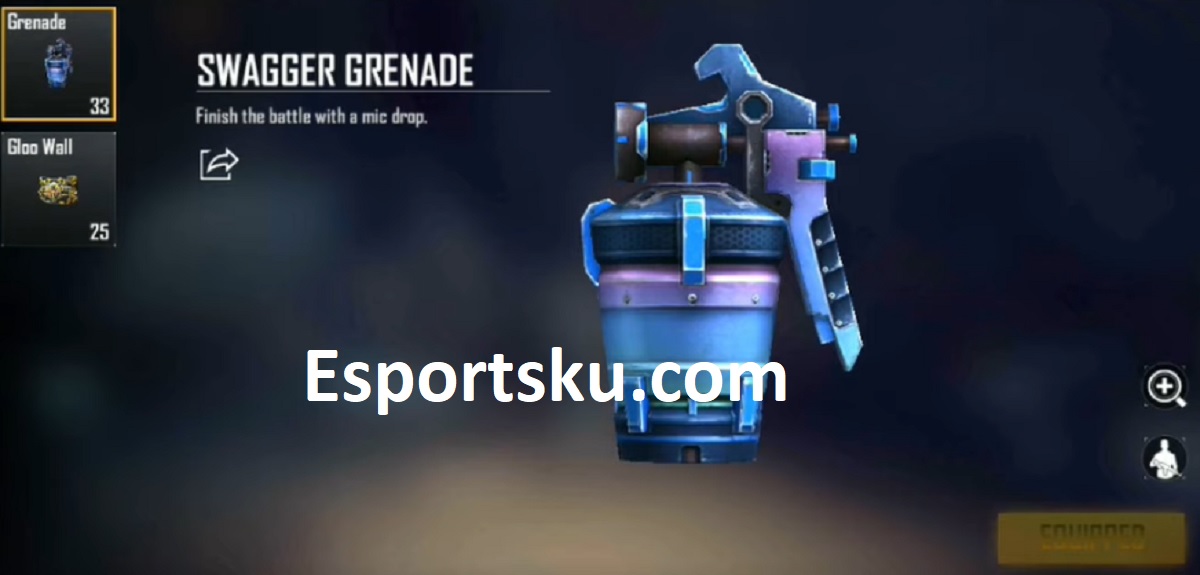 For the first time, we can know that the first best Skin Grenade is Swagger, which is one of the coolest Skin Items to use when competing.
Because the Grenade Skin will provide a pretty cool color, to be used when you compete against that enemy as well.
What's more, the explosion effect given by this Skin is the Aura from the audio of the song, similar to the Skill Effect that DJ Alok activates when playing.
So it's not surprising that this skin is the best, so we can use it in the Free Fire game right now.
Furious Ram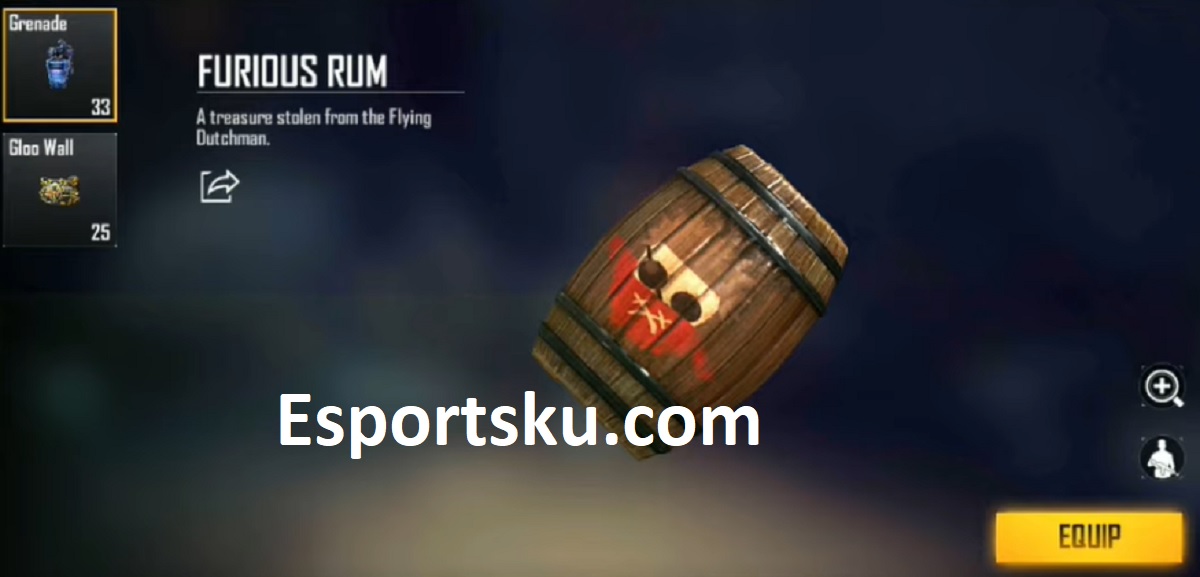 According to reports, this is a Grenade Skin that is present in the Elite Pass Free Fire, where the theme given is the cruel Pirate.
Yes even so they are only cruel to people who are brave when facing the group, they are still kind and always drink too with friendly people.
Not only that, this Grenade skin is special because the Explosion given to the Enemy will release the Symbol of power from the Pirate.
So it's no wonder, for example, Skin Grenades like this are really good and interesting for you to use later.
Specter Mischief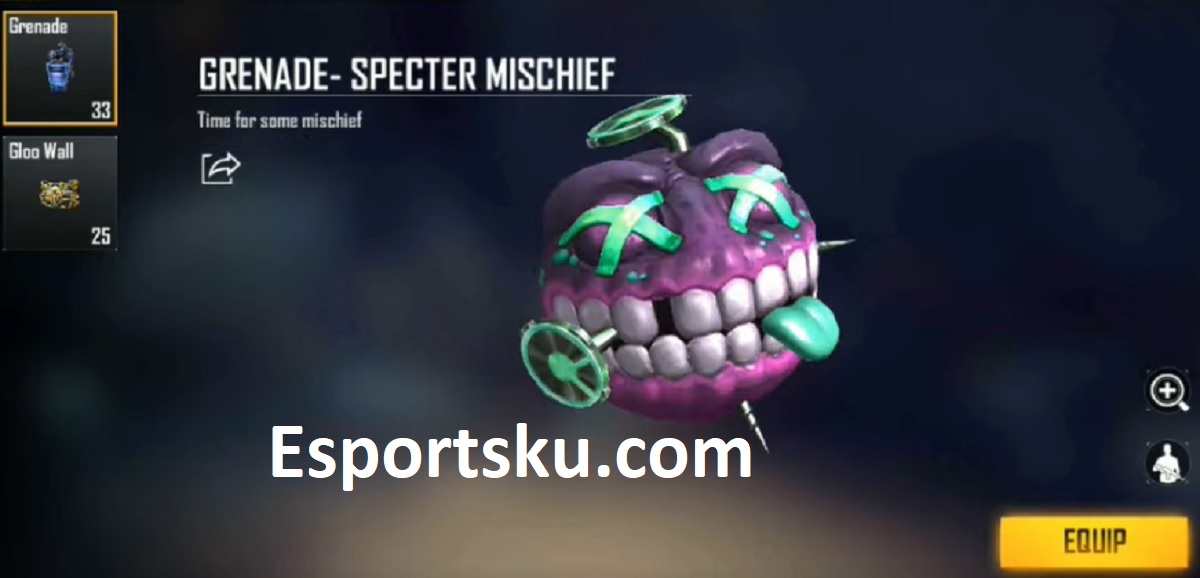 The next one is Specter Mischief's Grenade, a gift from the Pre Order Elite Pass with the theme of a group of skulls.
If I'm not mistaken, this is the 32nd Elite Pass Season, where the cool Skin prize can indeed be used as best as possible by the players.
Not only that, the Explosion effect given to this Skin is indeed quite simple but deadly for the enemies to feel later.
So there will be a Purple Aura coming out of this Grenade, such as giving Poison and Infection no Cure to attack once dead on the enemy as well.
NT – SU62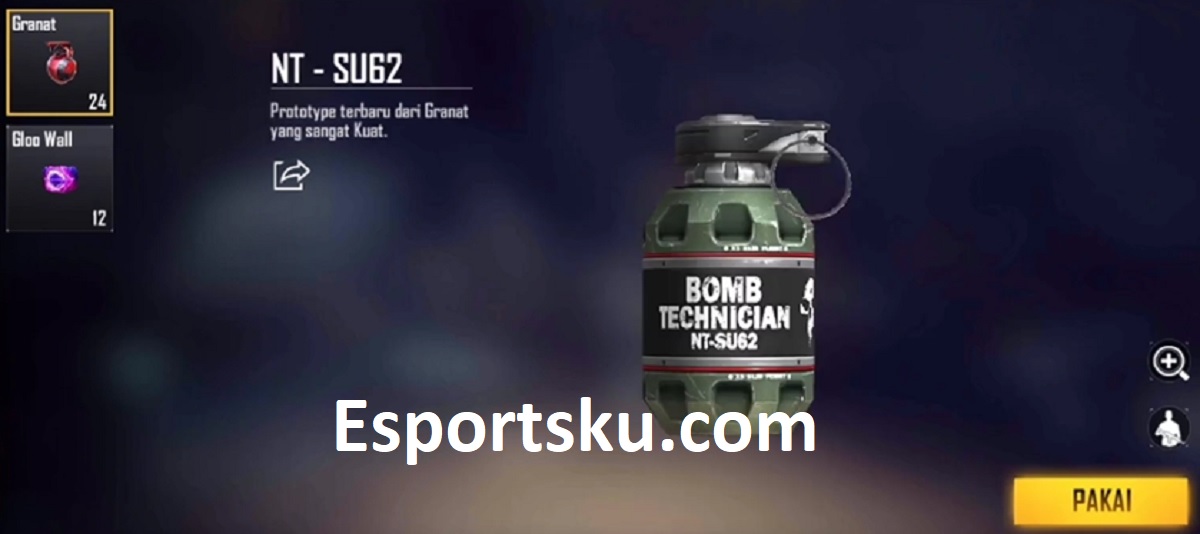 Don't be like that if you've met a Skin Grenade like this, because it's quite deadly and you could say it's very dangerous.
Not like other skins that explode using beautiful and colorful effects, this is To The Point if the Grenade is a weapon of war destruction.
The effect given to this Skin is a Super Terrible Explosion, there will be no enemies or friends who can escape the bonds of this explosion.
Not only that, you can also buy the NT – SU62 at a fairly cheap price in the shop, if you are interested, you can just buy it right away.
Spiky Pumpkin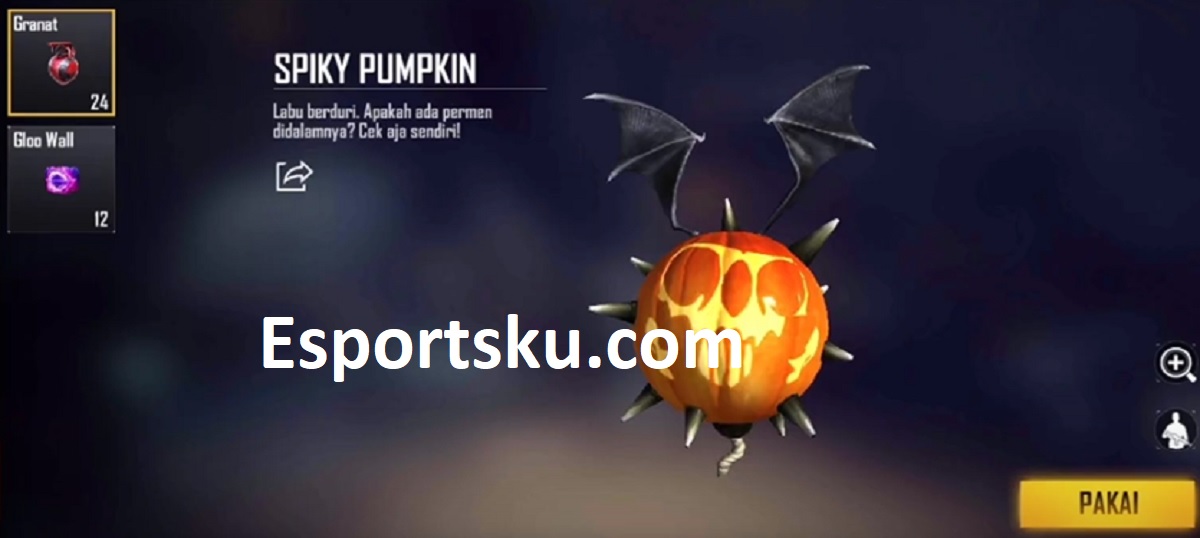 Then the next cool skin in this Free Fire game is Spiky Pumpkin, where this cool skin is really interesting and you should try it.
Maybe by using a skin like this, the enemy will also receive a lot of damage because the texture given by the skin is full of thorns.
It's not that this skin is bad or anything, but it's like showing that the explosion given will release a lot of sharp thorns too.
The skin is not in the Free Fire game Shop, so you certainly won't be able to get it if there isn't a new event and it appears on Halloween.
Specter Heart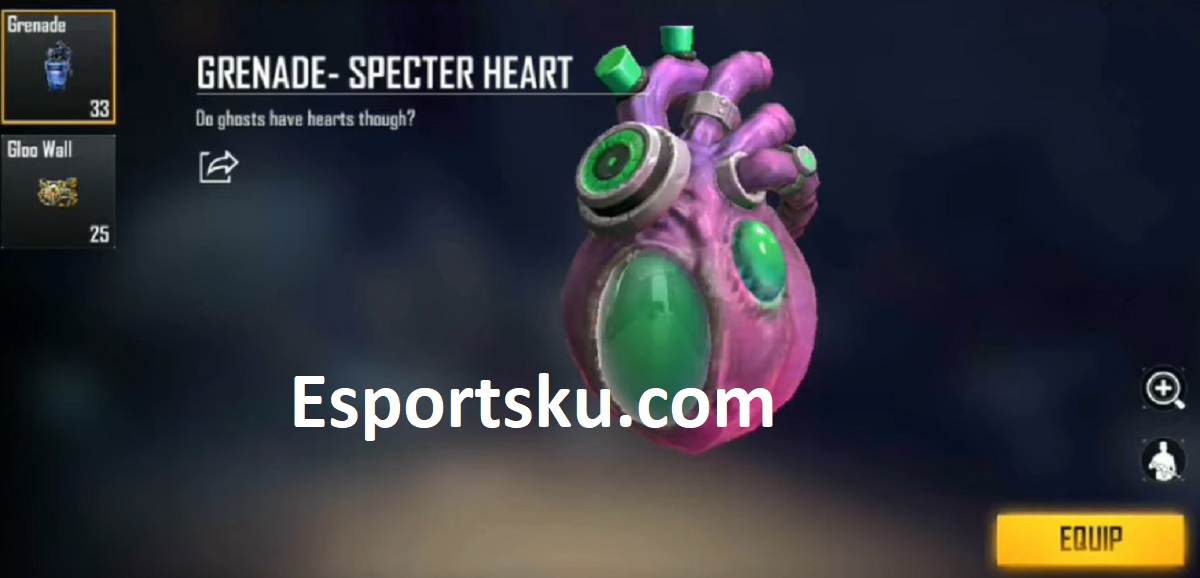 Unlike the previous Specter, if this Skin is more of a type of Human Heart with the appearance of being corrupted or damaged.
Even so, the explosive power given by this Grenade can't be underestimated because the appearance is quite unique.
Not only that, the explosion effect of this skin has a green liquid color which is poison but the effect of destroying it is long.
It's just the explosion given by this skin, it can't be tolerated anymore with those of you who have been affected by the deadly effect too, right.
Anubis Legend 2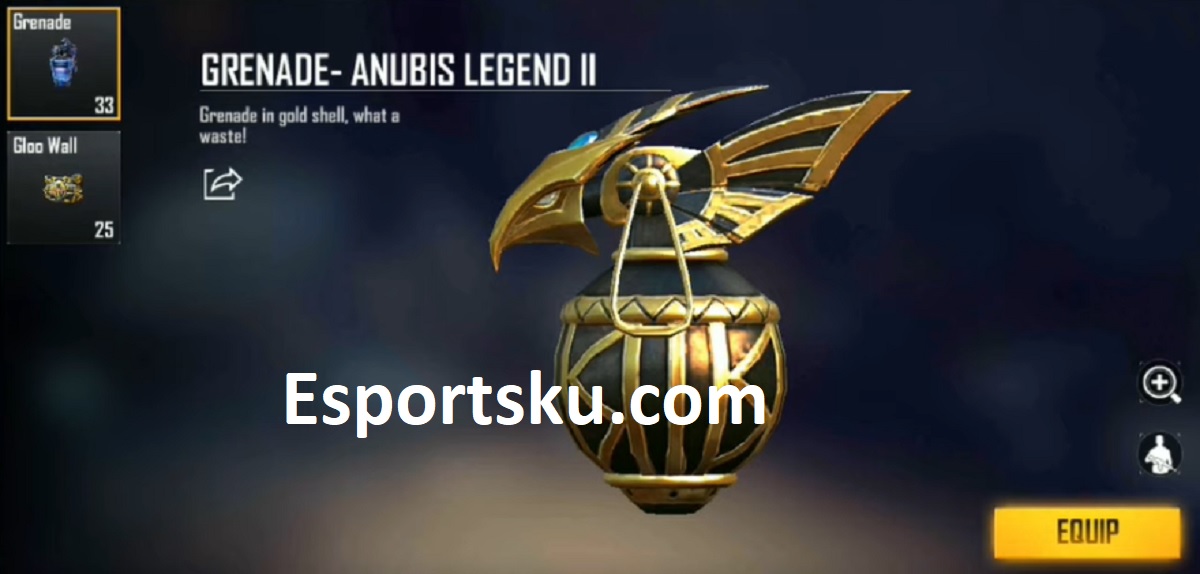 Then you can find out another Skin which turns out to be the 2nd Anubis Legend, where if I'm not mistaken this is a Skin Grenade which is quite rare.
But the explosion effect given is very cool, even though it's simple, but it's very clear that this skin will suck the enemy inside.
Because the Quicksand in ancient Egypt, is really strong and the most dangerous thing for us to avoid and don't get hit too.
Well, maybe the enemy who is hit by this effect will feel dizzy too, because it will make a sand explosion that hurts the eyes later.
Mic Drop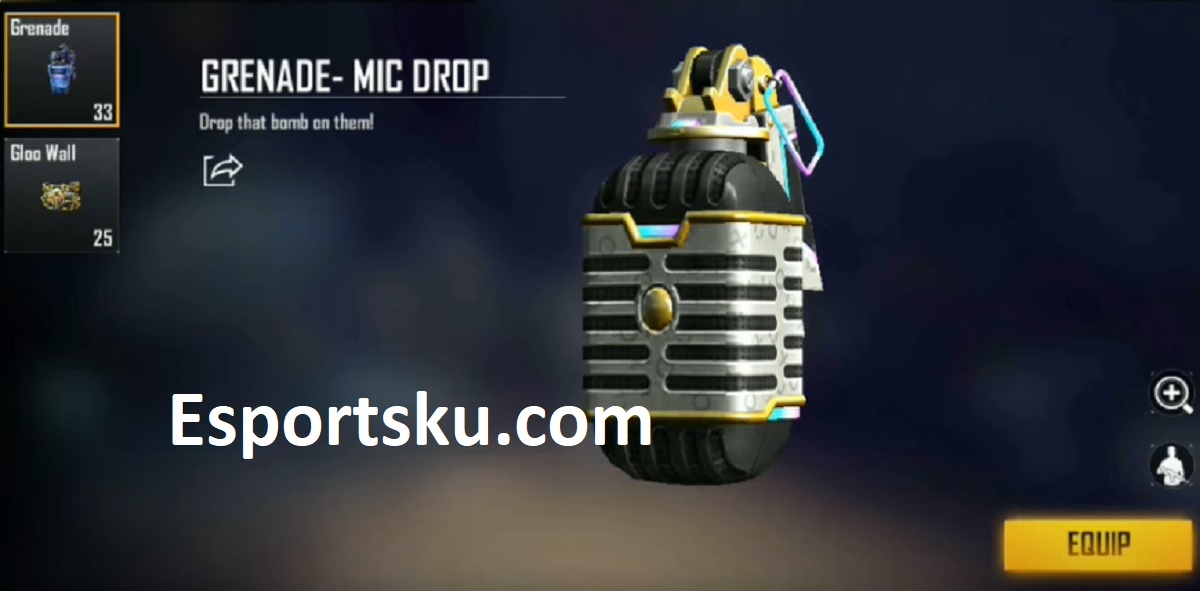 Then there is a Grenade Skin called Mic Drop, this skin can indeed be said to be cool because of the explosion effect it gives.
It's no wonder that when Elite Pass Music was released, many players immediately bought it and bought it because of this bundle and skin grenade.
The effect given to the Skin is very interesting, where you can see an Audio Beat explosion effect that widens and shrinks.
Shows 1st and 2nd Explosions, collectively as One to destroy.
Time Traveler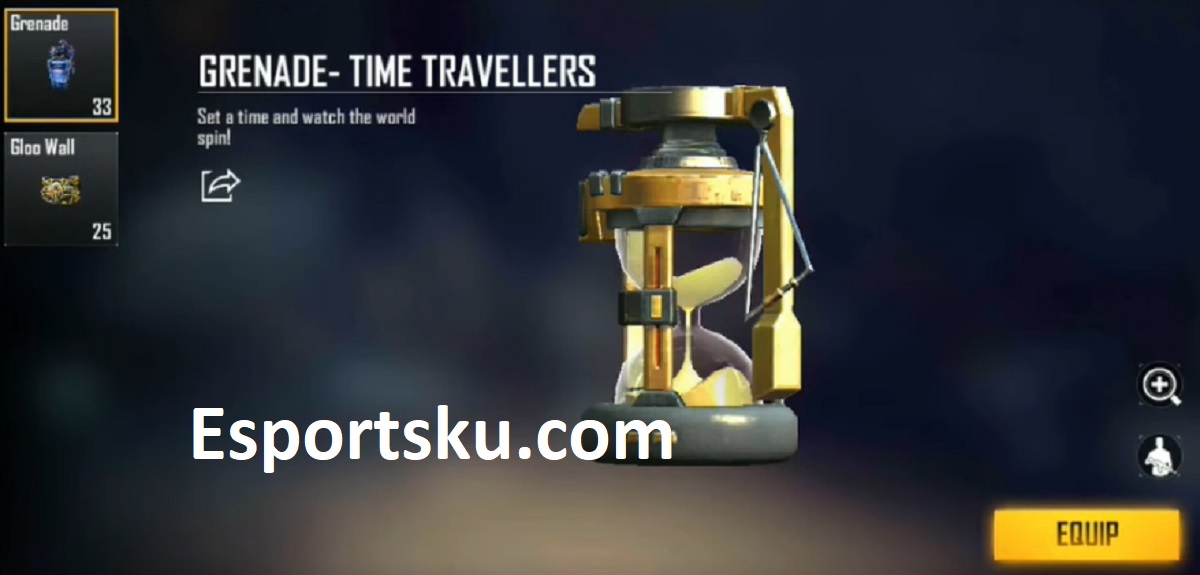 For the next skin it is Time Travelers, where this will give a time-stopping effect for the affected enemy.
It's just a term, and actually there is no such effect, this skin has a cool explosion and is quite deadly if thrown properly.
So later there will be Glass and Sand Shards coming out, as to prove that this Skin is like destroying Time from the Sand.
Juicy Apple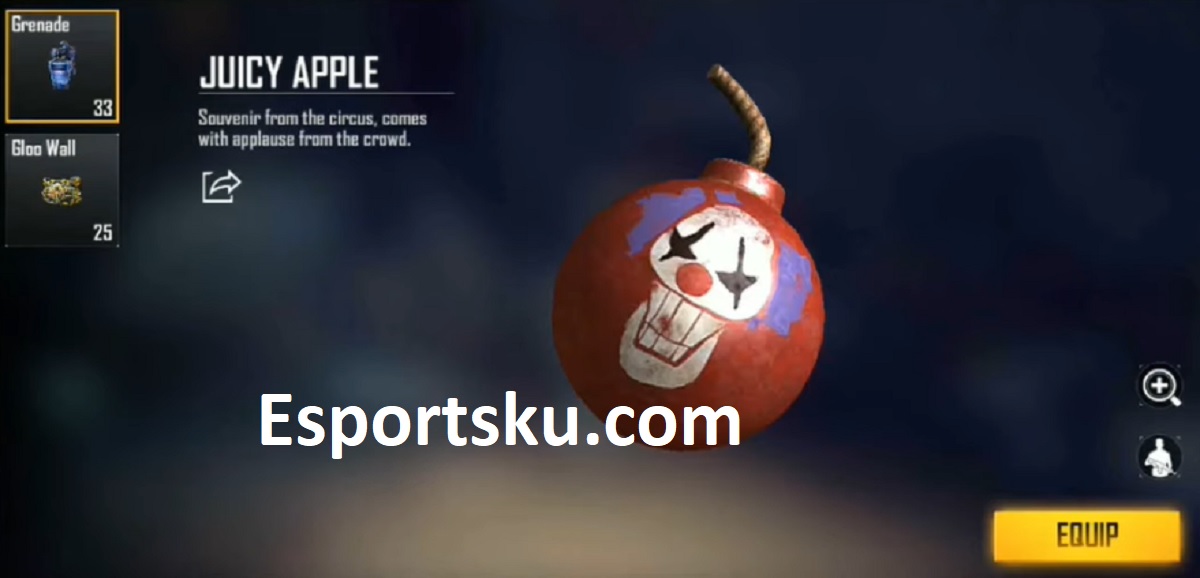 Craving for sweet and fresh apples? But don't take it from Circus, because it is one of the most dangerous and coolest Skin Grenades.
When thrown, it will issue a lot of colored ribbons, and there will also be birds that come out of the skin.
Even if you think it's a fresh apple, it means you're our fault and it could just make everything explode in your stomach.
After knowing the 10 Coolest Free Fire Grenade Effect Skins (FF), then this is the choice of all of you who want the Skin.
It's definitely cool and interesting to get, it's just that there are some that can still be returned and can't or can be obtained from the Shop.
What's more, you have to know Tips for Maximizing Free Fire Grenade Throws, to make it easier when you use it to compete later.